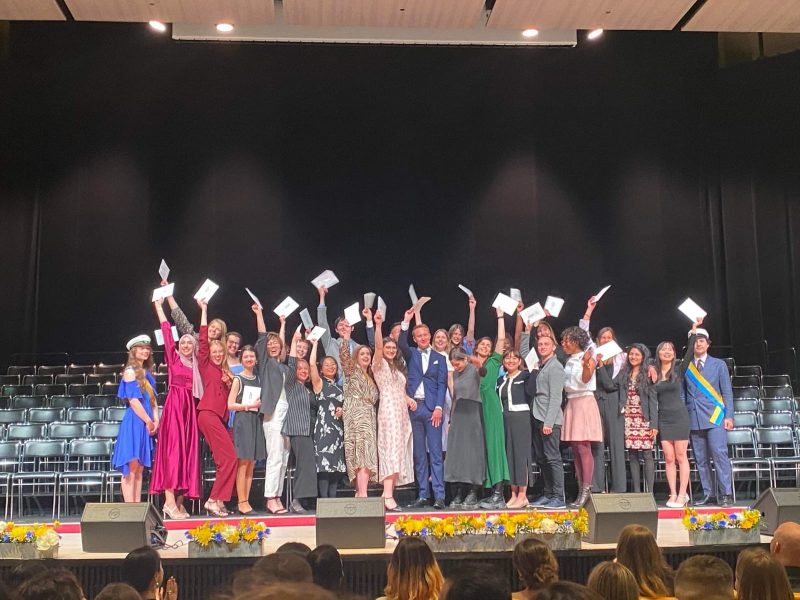 My exchange is over. What next?
Dia dhaoibh! Hello everyone!
I hope you have all started the summer vacation in the best possible way. I certainly have. Over a month and a half after my exchange finished, I am eventually enjoying Swedish summer. At least until mid August, when I will start working on a group at SciLife Lab as a research assistant. This will be my last post in this blog, where new student ambassadors will take over next semester to continue narrating their own exchange stories. However, before I leave, I wanted to make a short summary of what has happened ever since I returned from Ireland. It has been a really hectic time, but extremely satisfying and rewarding as well. Keep on reading to discover how the end of my semester went!
ToxMaster Study Trip to Italy
Right the Monday after my arrival in Sweden, our ToxMaster class went on a Study Trip to Italy. Although this activity occurring every year for those at the end of the 2-year programme, it has been cancelled for the past two years due to the pandemics. Luckily, we were the first students joining this journey since May of 2019. One of the purposes of the trip was to visit The European Food Safety Authority (EFSA) located in Parma, Italy. Besides, we participated in a one-day-long Summer School at the European Commission Joint Research Centre (JRC) in Ispra, Italy. In addition to learning more on JRC's work on alternative approaches to animal testing, we also had short pitches to present our theses.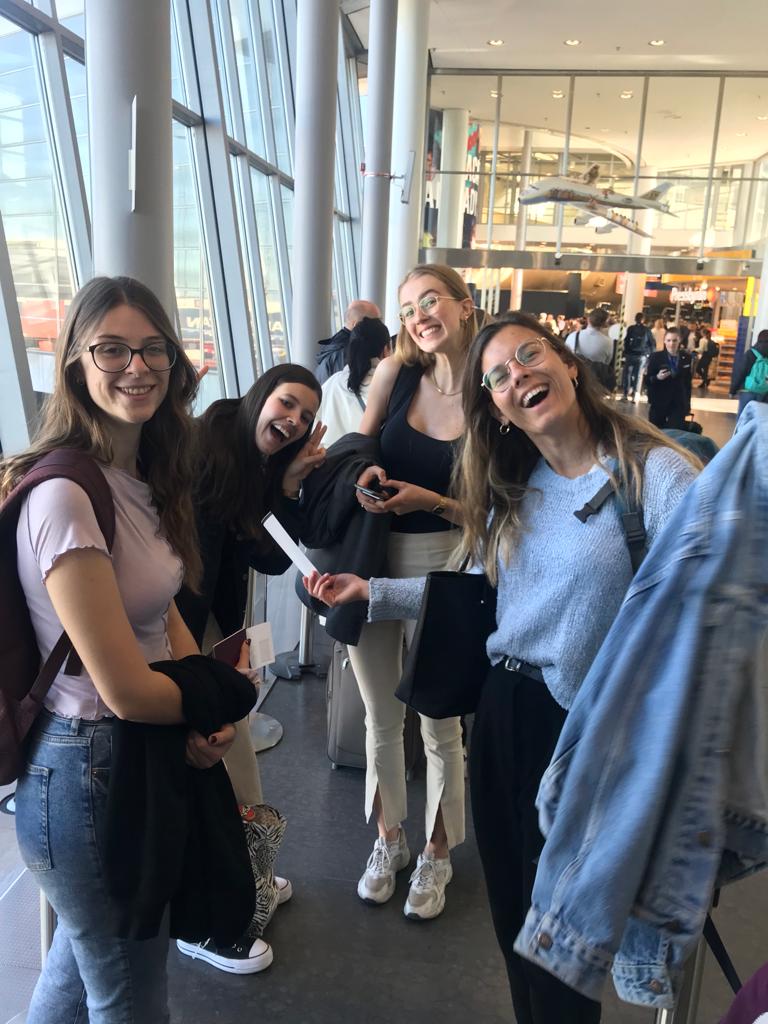 Our programme director Annika-Hanberg accompanied us during the trip, together with some other professors from our Master's. It was not only the perfect occassion to spend quality time with all our classmates, but an ideal chance to expand our professional network and get inspired by scientists working in these top-notch European Agencies. Unfortunately, we attended the session with EFSA through Zoom, online, from a conference room in our hotel in Parma. On the bright side, we could physically come in JRC and personally visit their laboratories and facilities. Overall, we spent two days in Parma, two days in Lido (by Lago Maggiore) and one day in Milan, and had plenty of time for sightseeing, chilling and enjoying Italian summer vibes. If you want to read more about this Study Trip, I would totally recommend reading the Travel Report that soon will be published in our programme's site.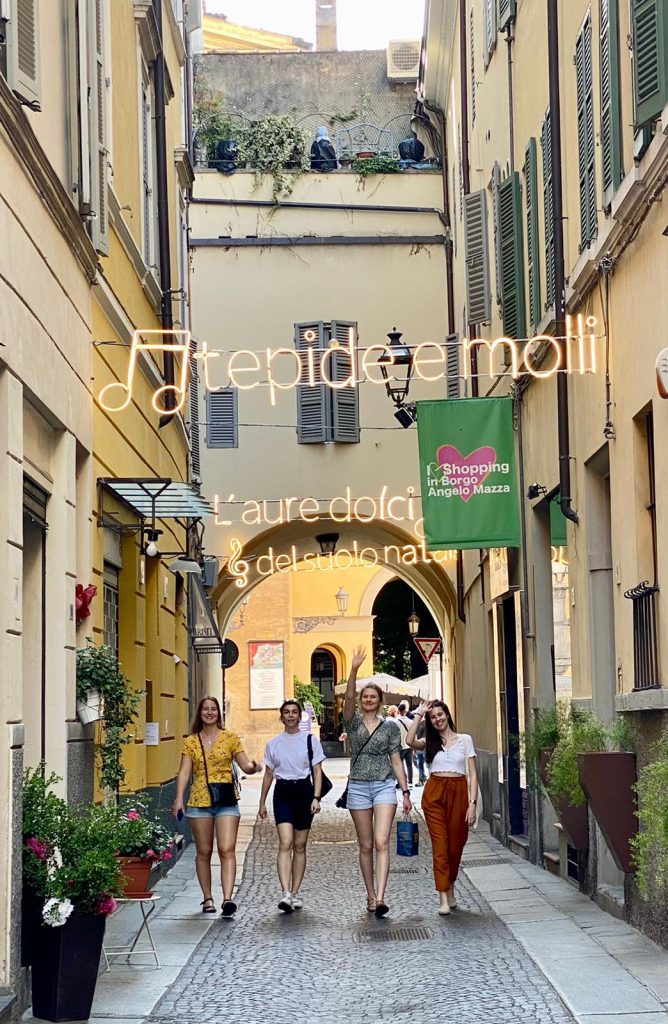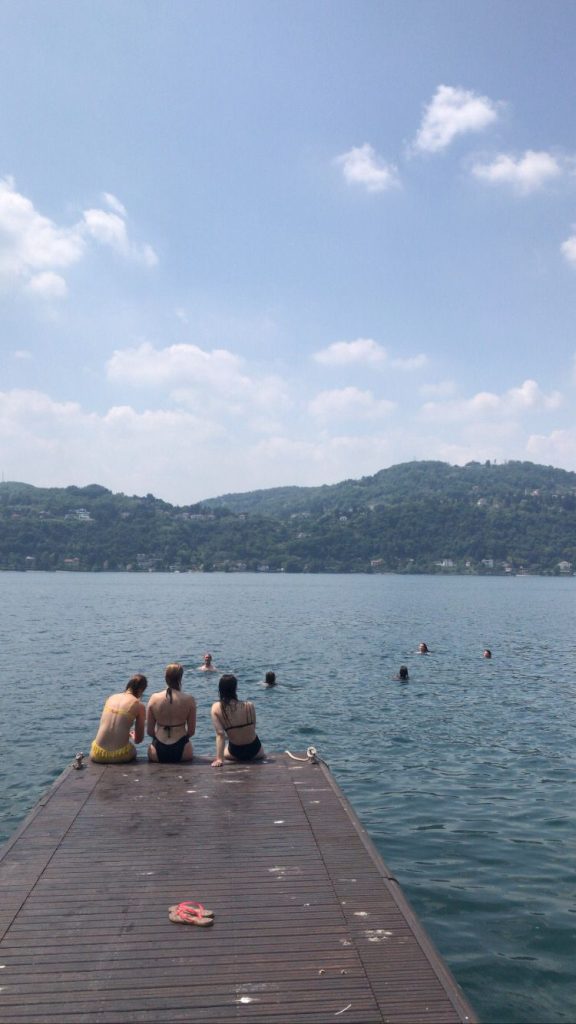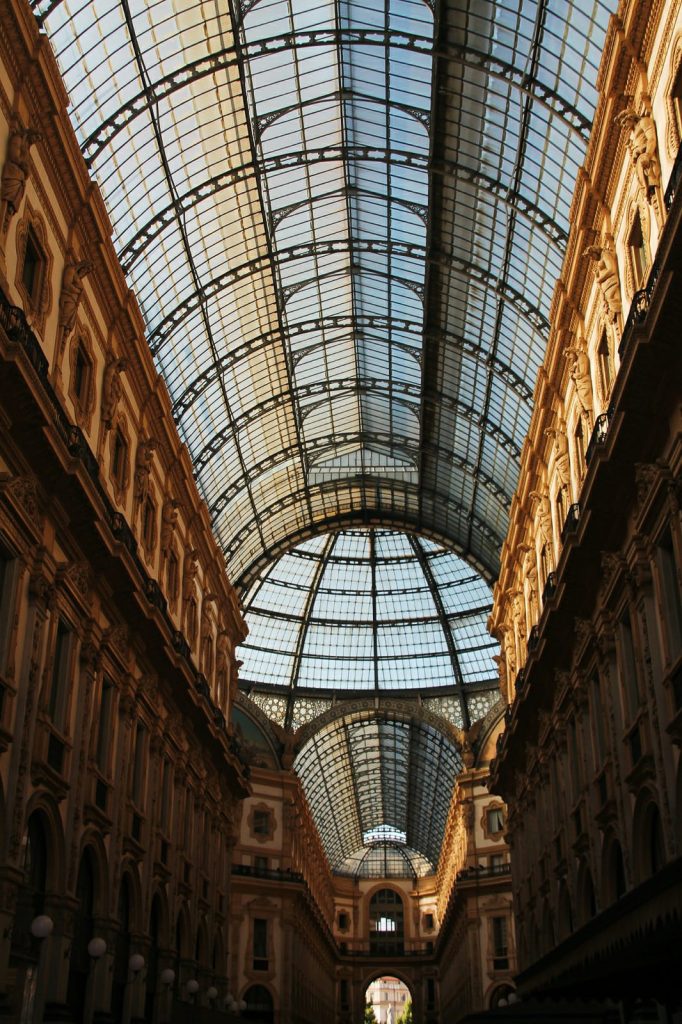 Poster Presentations and Master's Thesis Defence
Not all was fun and vacation after my return from Ireland though. In fact, following our Study Trip to Italy, we had to get back to work as the defence period for our Degree Project began. First, on the 23rd of May, we had a mingle with first-year ToxMaster students, as well as several ToxMaster professors. We met at IMM (Institute of Environmental Medicine) in KI, where we could briefly introduce the topic of our theses. Last year, our class attended the same event but as spectators instead. I believe it served as a great inspirational activity for the selection of our own projects! This year, however, it was the perfect preparation for the coming Master's Thesis Defence days and relaxing nerves.
Eventually, on the 24th, 25th, 30th, 31st of May and 1st of Jun, the days we had been working for during the whole Spring Semester arrived. My defence was on the 31st of May at 15.00, but attendance to the rest of the presentations and discussions was required (if possible). Furthermore, every student was opponent to two other classmates, which was super helpful to obtain feedback from a peer. Even though I must admit I was extremely anxious before my turn (talking in front of people makes me feel a bit uneasy), thinking back I experienced those days as super fun, entertaining, enriching, educational, and stimulating. On our last day, Annika (our programme director) gave an sentimental speech which led to to many of us crying out of emotion. We could not believe that the two full years of the ToxMaster Programme had just come to an end!
Graduation Ceremony in Aula Medica
And finally, the so-awaited but also kind of sad day… On the 2nd of Jun we celebrated the KI's Global Master's Graduation Ceremony in Aula Medica. This was one of the most moving days in my life. All my family travelled from the Basque Country to Stockholm to see me on such a big and important event. They could not be prouder (including myself) of the achievements I have accomplished ever since I moved to Sweden. Graduating from one of the most prestigious medical universities in the world is not only an honour, but a dream come true, a personal triumph. During the ceremony, we were surprised by a capella music from the group Riltons Vänner. Rune Brautaset, the Vice Chair of the Committee for Higher Education, also gave a welcome speech. And then, our beloved Annika came onto the stage to give all of us goosebumps again with her words. Tusen tack from all newly graduated toxicologists!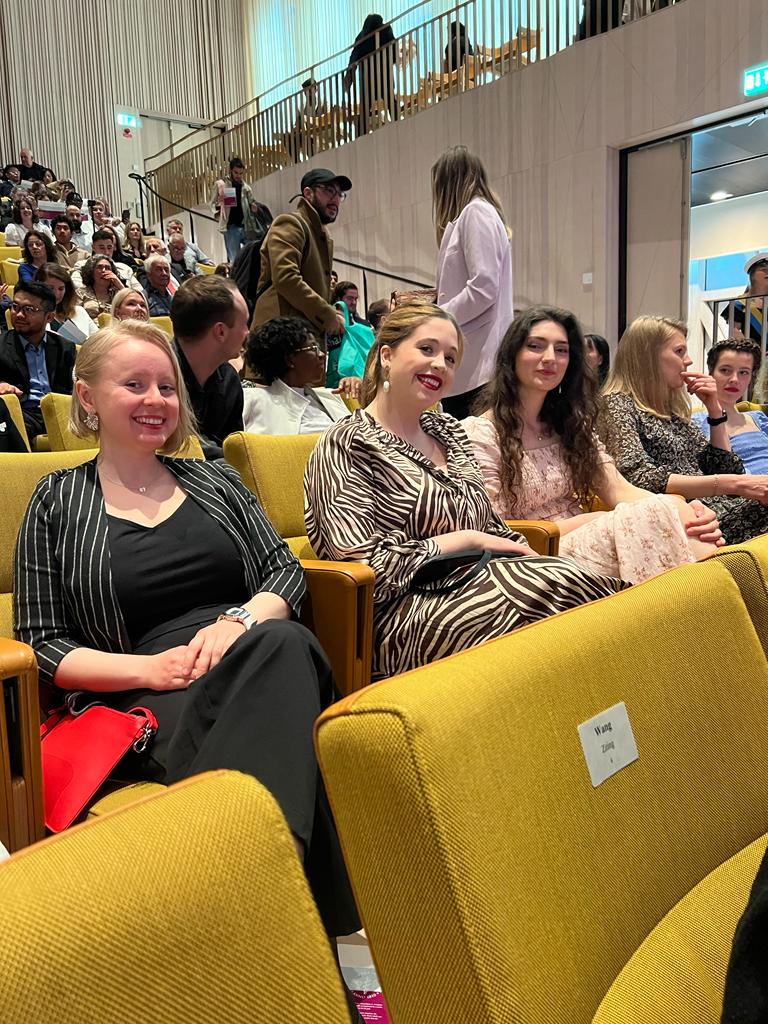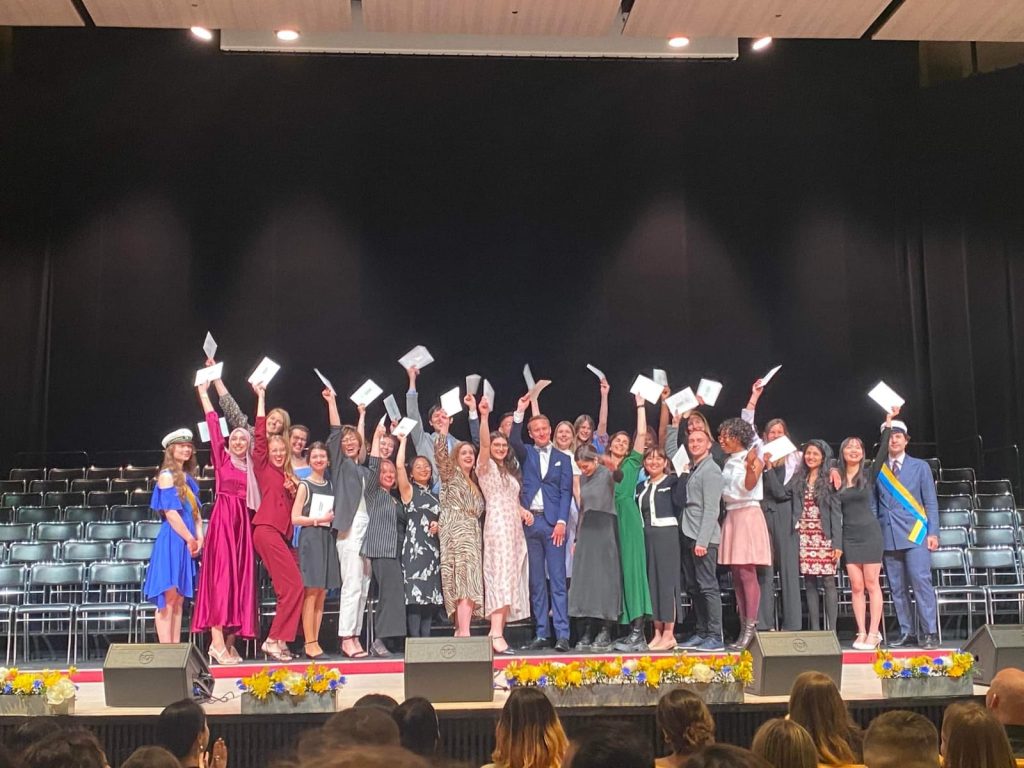 Following the ceremony, we had a nice reception in the hall. We drank some bubbles and enjoyed a yummy strawberry or chocolate cake while mingling with our families, classmates, people from other programmes, professors, etc. It was such a lovely afternoon. And to finish the day in the best possible manner, I had previously made a reservation in Restaurang Farang, an Asian restaurant in between Östermalm and Vasastan. I was not the only one though, since various of my classmates also had dinner at the same place with their parents. The food was sooooo good and tasty that it was all gone before I could take any picture (you will have to go yourselves to try it out). It was the loveliest day!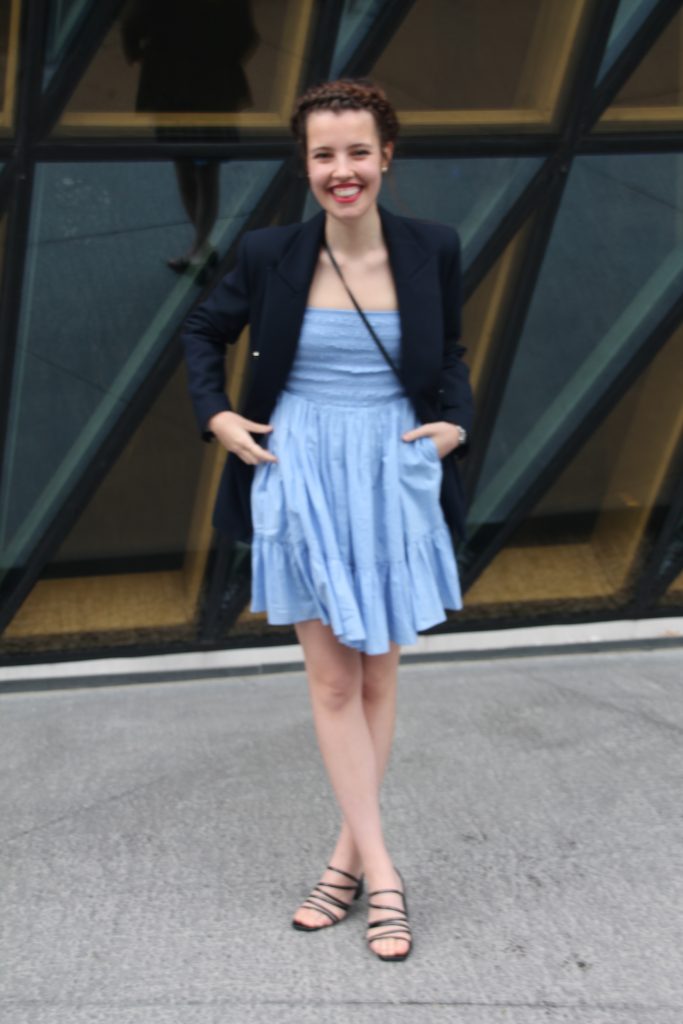 Reunion with exchange friends in Belgium
Once all final events and celebrations from our master's were finished, I was left with resting time and vacation. Most of my friends were either returning home or starting to work in their respective positions, so I decided to use my free time to go visit my friends from exchange. We decided to meet in Belgium for mid Jun, where Grégoire and his lovely family were so kind to host a few of us. Apparently, we chose the perfect moment to come in Liège, since the weather for that weekend was amazing (super hot and sunny).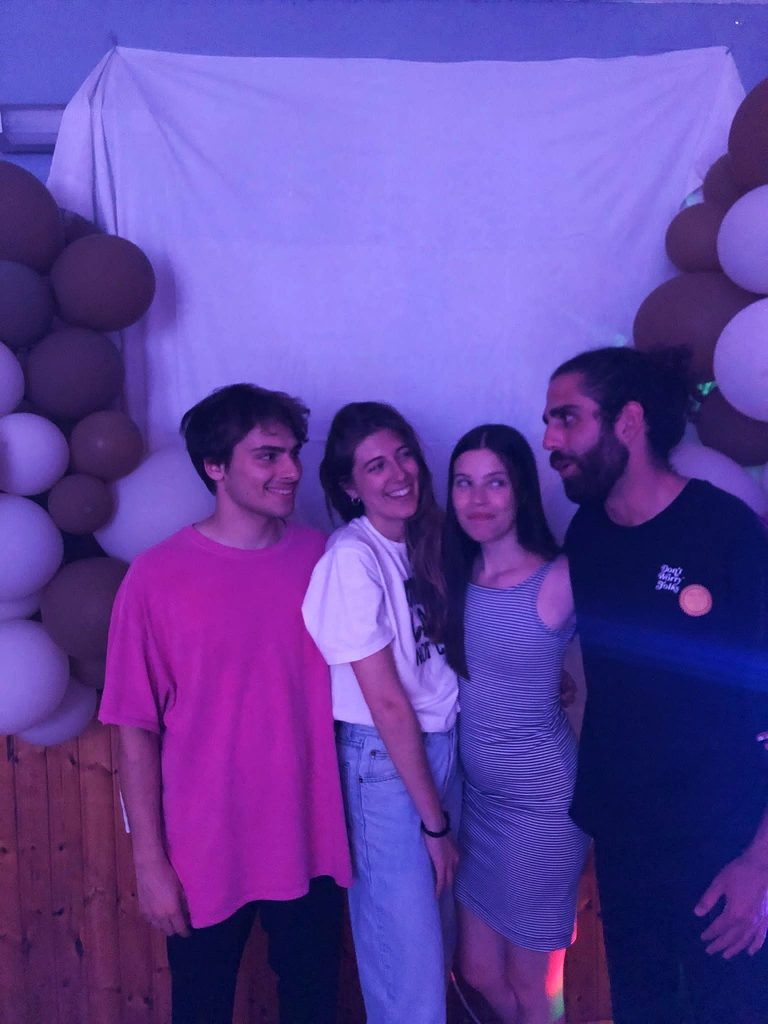 Apart from catching up with our most recent updates, we had "une Chouffe au Lac de Bütgenbach", speeded up a thousand stairs to appreciate the night views of Liège, experienced a bit of drama in a almost-teenage birthday party, enjoyed walking in the endless fields of the Belgian countryside, and met the second-cutest (after my dog Lili) dog ever, Tosca. It was the perfect time to disconnect. And I did not realise how much I had missed my Dublinner buddies until tears started dropping down my cheeks on my way back to Stockholm. Believe me when I say that exchange friendships are long-lasting and very tight bonds.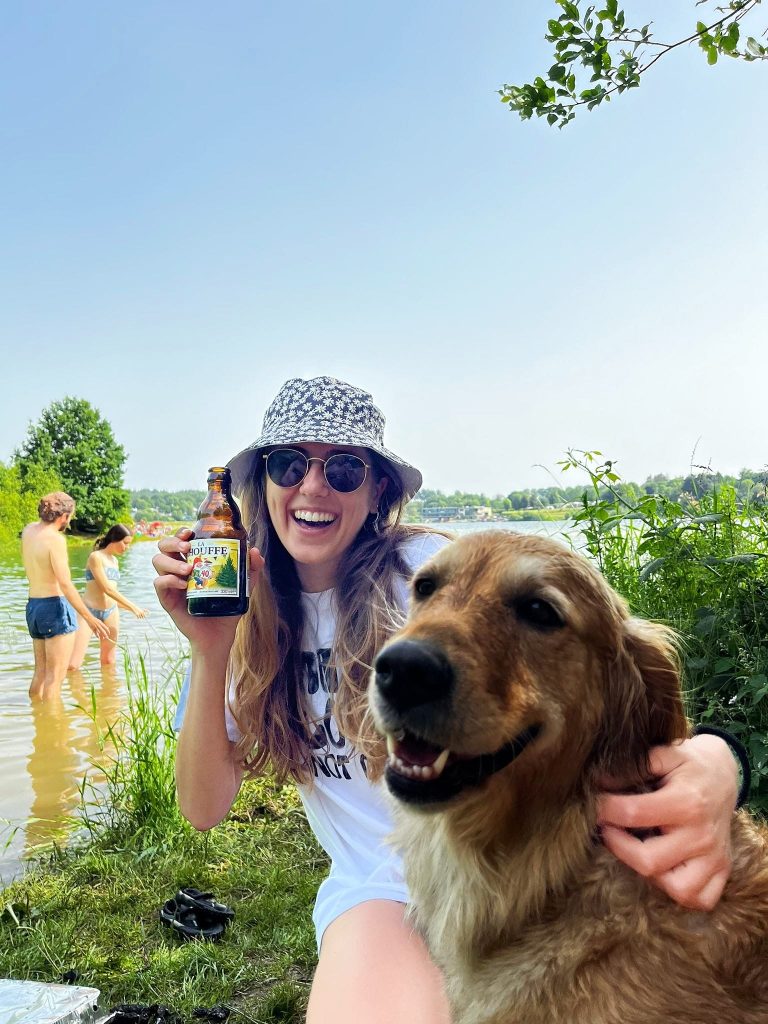 Closing chapters, but new beginnings
When I returned from Belgium, it felt like the end of an era was happening. Ever since I boarded on the exciting journey of my exchange back in January 2022, wonderful experiences have followed one another and extraordinary people have entered my closest circle. Being part of this exchange blogger team together with Ida and Ganna has been one of the most rewarding things throughout this period. I could not be more grateful for this opportunity, and I truly hope it was useful for those who read it. If you are a curious person, who likes writing/telling stories and are going on exchange next semester, I stronly encourage you to apply for the position. You will not regret it!
Although I will miss my student life at Karolinska Institutet and obviously, my Erasmus+ stay at Trinity College Dublin, it is time to move on and embrace new beginnings. While in Ireland, I applied for a research assistant position at the Oscar Fernandez-Capetillo group. The techniques and experience required for the position in the advertisement seemed to match my prolife. I believe that is why I got the job. I will start working in mid August in their lab at SciLife Lab, but the group belongs to KI. I will no longer be a KI student, but now I have been promoted to KI employee! I am very thrilled to see what destiny brings me in this new chapter of my life. Slán go fóill! Bye for now!