5 things that surprised me about living in Auckland
I knew that I got the place on exchange nearly 1 year before coming to Auckland. And let me tell you, that was a really long time to be excited about. I very easily slipped into daydreaming mode and just imagined all the things I would do and places I would see… maybe this is what you're doing right now as you find yourself on this blog.
Would you like to know how my expectations compare to reality? Here are the 5 things (good and bad) that surprised me about living in Auckland:
1. The prices of groceries and alcohol
Coming from Sweden, I really did not expect to be shocked by the prices of groceries and alcohol. Fruits and vegetables would probably make the top of list of expensive items, along with plant milks and eggs. Alcohol prices are also fairly high in supermarkets with wine prices starting at 14NZD and beers at 2.5NZD/330ml can if bought in a value-pack.
On the other hand, eating out is actually pretty accessible with meal prices ranging between 15-35NZD based on time of day and type of meal. If you really want to go cheap you can get a chain-restaurant large-sized pizza for as little as 8NZD.
Drinking at pubs and restaurants is quite similar to Stockholm – beers are usually at the higher end of Sweden – around 13NZD whereas wines and cocktails can be relatively cheaper at 15-20NZD/glass or cocktail.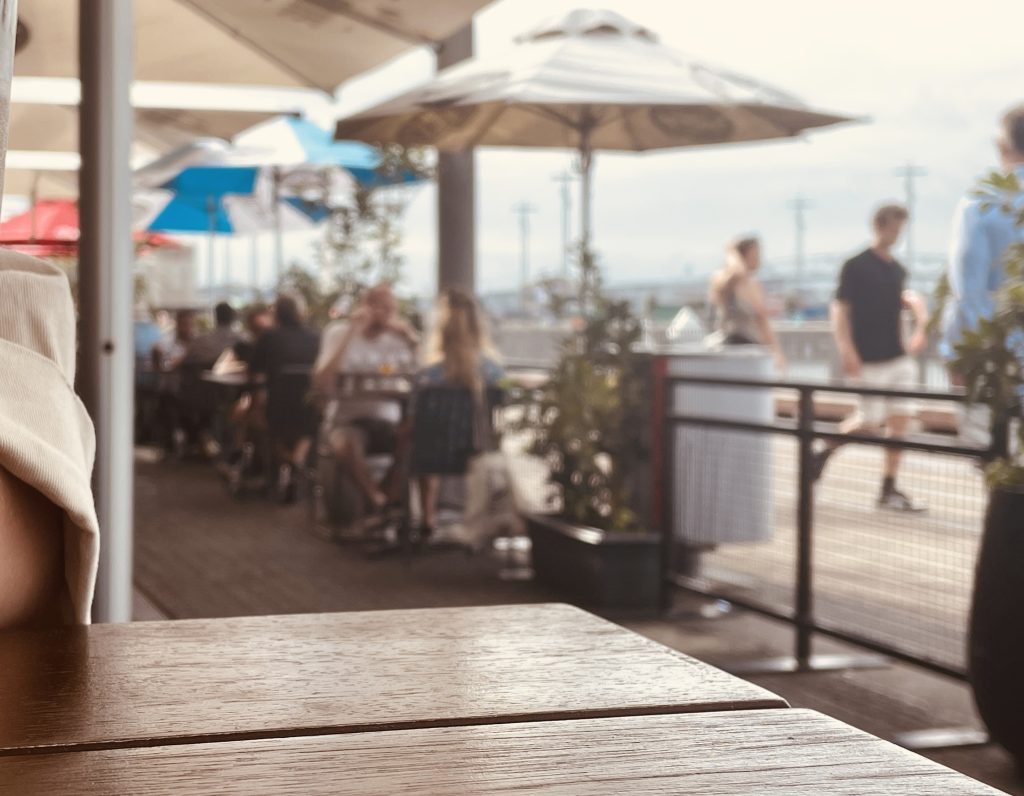 2. Humidity
Auckland is WET and it rains here a LOT! (I mean this year clearly more than any other year. We just broke the record in monthly precipitations since 1869). But even if it doesn't rain the air is still saturated with water. Some people might have encountered this kind of a climate before but let me tell you, we weren't ready.
Firstly, nothing ever dries. My swim towel is pretty much damp until I go swimming again. That is also true for all other items unfortunately. Kitchen towels, laundry, shoes, etc.

Secondly, it takes me about 15 min of any outdoor activity to look like I got splashed with a bucket of water. It's like living in a steamer or constantly taking a hammam.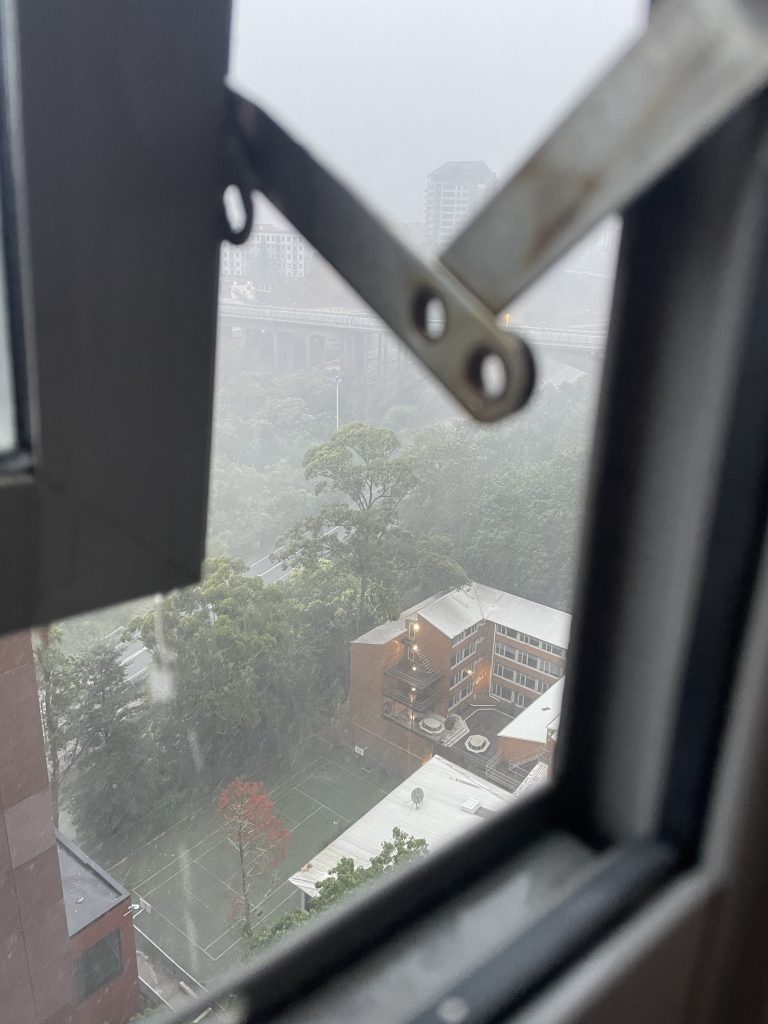 3. People are chatty and kind
This is generally true of Aucklanders and Kiwis – wherever you go. People are super keen to ask you how you're doing, to check that you have everything you need and just happy to know more about where you are from. Dealing with people of all sorts has been one of the best experiences so far.
4. Public transport and getting around
Getting around the city (and God forbid beyond) has been one of our greatest struggles. Honestly, unless you own a car it is a catch 22 situation. There's very few buses and trains, although they are generally empty. There's no public transport at night. And getting from South to North is JUST HARD.
Unfortunately, the situation is no different with long distance transport. None of the West Auckland beaches are accessible by public transport. And good luck renting a car, it's way out of your budget.
I'll review the public transport and ways we found around it in a separate post later. But simply, it is incomparable to the good networks of Europe 🙃.
5. Asian culture and influence
If you fancy sushi, Korean fried chicken or bubble tea, you really don't need to go far! There's plenty of options in and around CBD (my favourites at High Street 😉). Bubble tea can be bought at literally every corner. The cuisine is super diverse and very accessible with prices. Be sure to also check-out the Sky City Night market for quick and delicious bites 🤤!

However, the Asian influence reflects in a lot more than just food. For example, Auckland is pretty big in hosting lantern festivals and celebrations of Lunar New Year. There's also a lot of Asian cosmetics and convenience stores.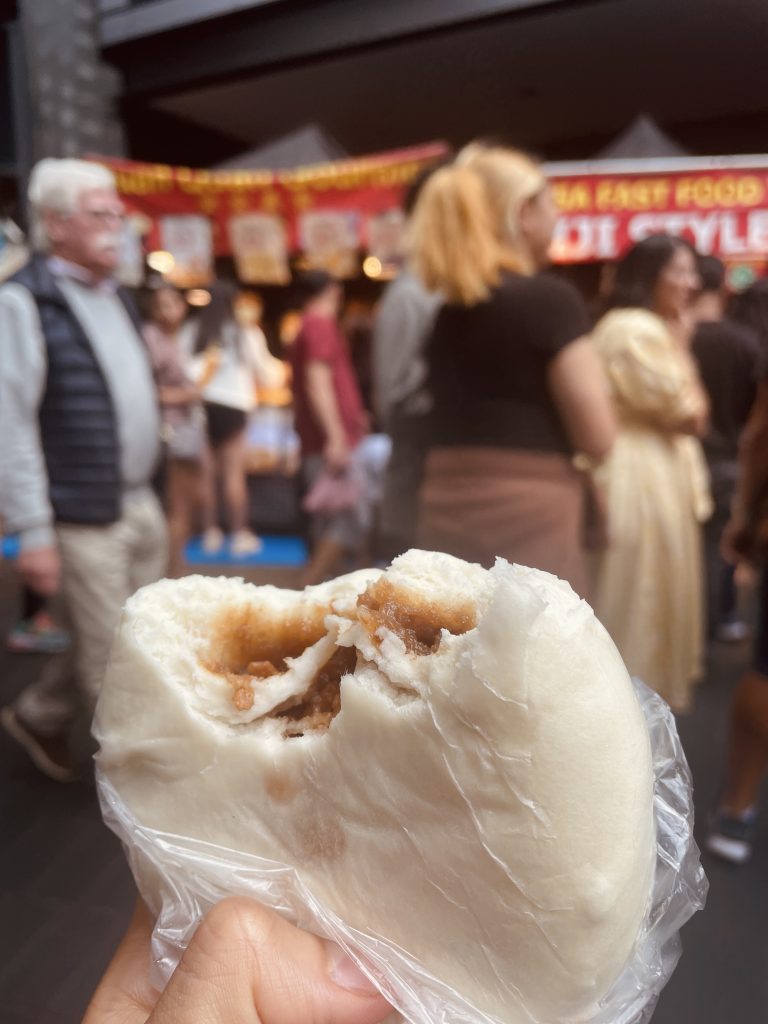 Well, there you have it. These were the most surprising things I encountered in Auckland in my 4 weeks here. I hope this helps you realistically prepare for your own exchange. As the famous formula tells us: "Happiness = reality – expectations".
If you have any questions, please leave a comment below or reach out in another way!

Thanks for tuning in!
Denny