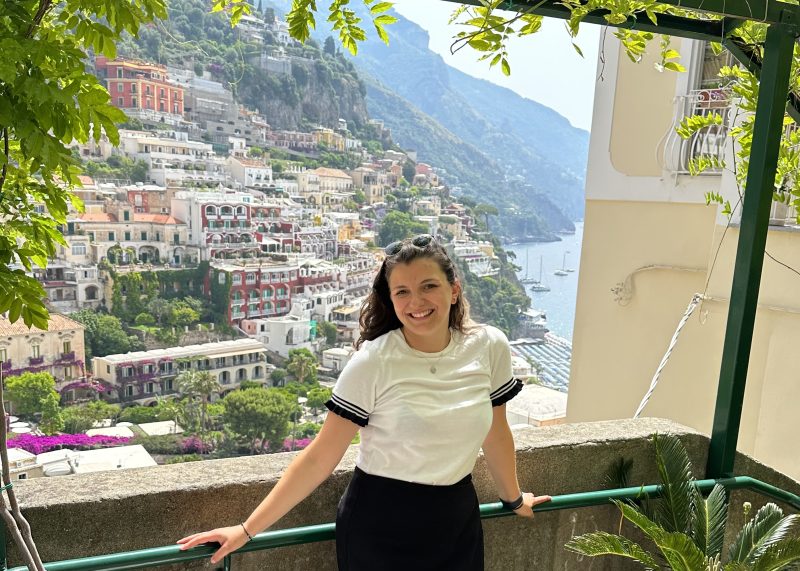 Noemi in Wageningen, The Netherlands
Hello everyone and welcome to my first blog!
I am Noemi, a second-year Master's student in Nutrition Science at KI. As you may know from my introduction, I am writing to you from Wageningen, the Netherlands 🇳🇱
About myself
I am originally from a quiet town near Venice, Italy. My academic journey led me first to Ferrara, a charming medieval city near Bologna, where I studied for my Bachelor. As soon as I graduated, I embarked on a new chapter of my life in Sweden. My first stop was Lund, a dynamic hub known for its lively student community in the southern part of the country. But after almost two years of living there, I took another big step and found my way in the vibrant Stockholm.
Every time I settle into a new place, I'm sure it's where I'll stay, but life often has different plans! For instance, now I am here in the Netherlands where I will stay for the next six months. However, moving around isn't my only favourite pastime! 😂 I cherish moments spent meeting up with my friends, travelling and exploring uncharted places. During my time in Sweden, two new hobbies emerged in my life. Enjoying 'fika' with friends while strolling through the city discovering charming cafes and taking up knitting as a cosy pastime during the cold Swedish winters. Last but not least, I love chasing sunsets wherever I am and whenever possible 🌅
What can you expect from this blog?
I'm thrilled to take you along on this Dutch adventure! Through my blogs, I'll unravel the life of an exchange student and I'll discover the wonders from nature to cities of this country, where everything feels just a stone's throw away. Having landed in the cheese land in mid-August, I've already immersed myself in a whirlwind of Dutch experiences! Writing now made me realize that a month has already flown away, leaving me with a treasure of memories and encounters. As I'm here to stay until the beginning of February, there is much more to come! So, stay posted!
That's all from me for now! If you have any questions or comments please feel free to write them down in the comment section, I'll be delighted to respond 😊