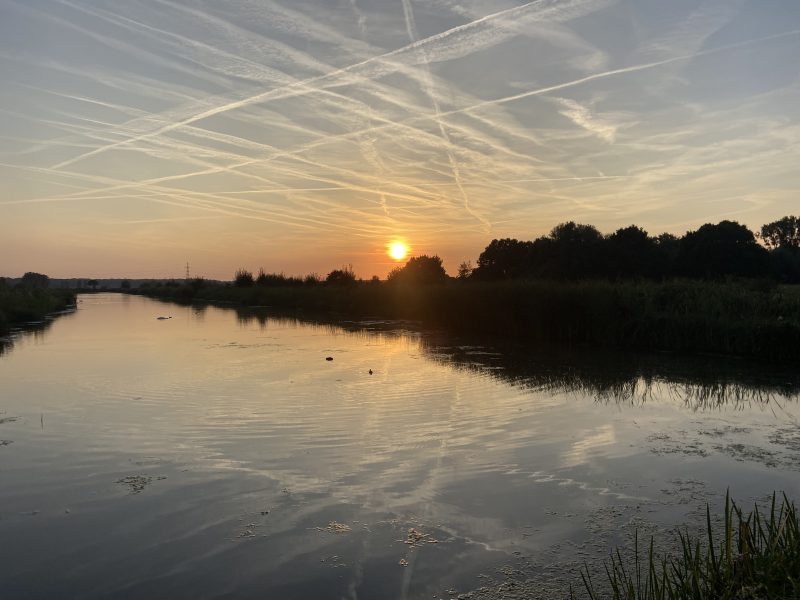 Why going on exchange?
It all started on the first day of the MSc in Nutrition Science at KI, a moment etched in my memory, when our course coordinator unveiled an exciting opportunity for the second year – the prospect to embark on an Erasmus semester at Wageningen University and Research (WUR) in the Netherlands. The allure of this perspective was irresistible. Even though I had literally just started my journey at KI, it was also the beginning of this incredible journey that I am living now in the Netherlands.
At Karolinska Institutet there were many options for the second year of the programe in Nutrition Science: 60, 45 or 30 ECTS degree projects, internships and elective courses. After navigating the different options for quite some time, I applied for 30 ECTS elective courses regarding global and public health at WUR, along with a 30-credit thesis project.
Why Wageningen University and Research?
WUR is awarded and known as the most sustainable university on a global level 🌍 The campus is nestled in an equally ecological and green lush environment, featuring buildings and facilities designed with a focus on sustainability. In addition, the university has a 70,000m2 campus where research, education, and business are converging all together in a dynamic and vibrant learning environment. Moreover, WUR offers more than 30 Masters fully toughed in English and you have the possibility to choose whatever course fits your passions best ✨
In my case, an additional reason is that WUR has 5 chair groups in nutrition: sensory science and eating behaviour; nutritional biology; nutrition and disease; global nutrition and nutrition, metabolism and genomics. Balancing the options and selecting the courses that aligned best with my interests was, undoubtedly, challenging.
Why the Netherlands?
Ever since my first visit to the Netherlands 8 years ago, I was captivated by the scenic beauty of small villages, adorned with enchanting canals and iconic windmills. The high quality of life and the central European location further heightened my fascination. However, what struck me most was the open-mindedness, warmth, and friendliness that permeates Dutch society, making anyone feel welcome 🥰 Therefore, when the Erasmus opportunity arose, it was an invitation I couldn't resist! 🤩 Specifically, I was really intrigued by the allure of Wageningen: a small town in the center of The Netherlands 🇳🇱 Although Wageningen is not only a town, it's a microcosm of the world. Over 38k inhabitants from 160 different countries, including 13k students create an atmosphere that is truly distinctive, like a little world in the middle of the dutch country side. This small town where the maximum distance is a mere 12-minute bike ride, is a completely different life experience than the previous ones that I had in my life.
The prospect of immersing myself in a totally different and new academic and cultural tapestry was both thrilling and challenging. If you are curious to know why other exchange student decided to go on exchange check their blogs! And if you have any question or further curiosity, feel free to contact me 🥰
Doei Doei
/Noemi