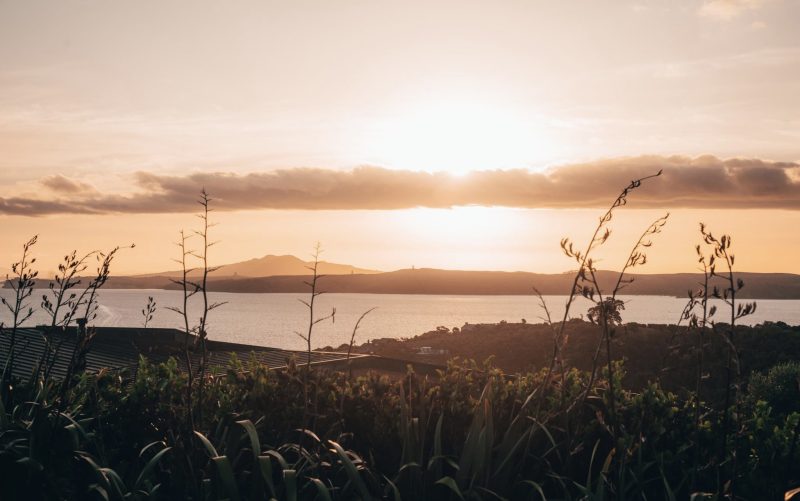 Island day trips | Travel Around New Zealand Series
It can be easy to slip into a routine as the semester advances and you find yourself caught up in work, even forgetting that adventure and exploring New Zealand is part of the exchange experience you came for. We found it very helpful to plan a series of day trips at the beginning of our exchange to throw into our calendar whenever we feel overwhelmed and a bit stuck in Auckland. Let me share with you two amazing destinations that you can visit from Auckland in less than a day – Rangitoto Island and Waiheke Island! 😉
Rangitoto Island
First up, let's talk about Rangitoto. This volcanic island is a true natural wonder, and it's just a short ferry ride away. With its rugged terrain, incredible lava caves, and stunning views of the city skyline, it is the perfect destination for anyone looking to get a little bit of adventure in their day trip!
One of the best things to do on Rangitoto is to take a hike up to the summit of the volcano, passing the lava caves. It's a bit of a climb, but the views from the top are absolutely worth it! From the top you have a choice to follow a trail to the coast line towards Curvy Willy Cove and the coastal walk spotted with beaches. Alternatively, you can head towards the opposite tip of the island and the Islington Bay. From there, you'll follow a coastal lava rock walk. And really, you cannot go wrong either way.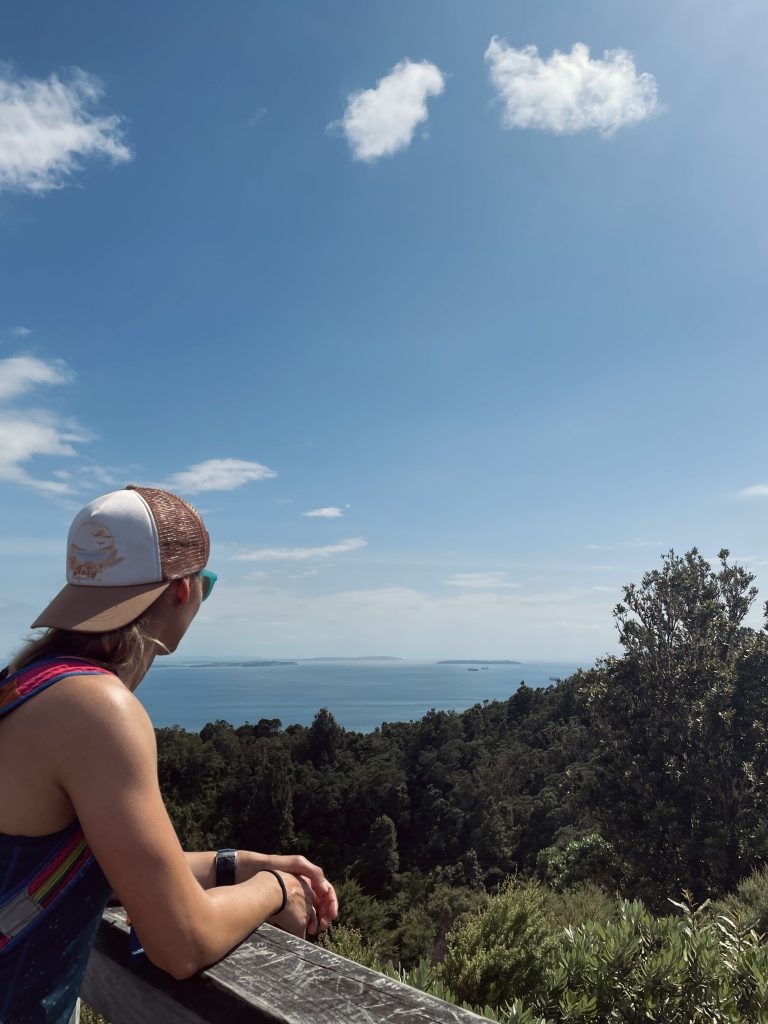 Practicalities to keep in mind
Firstly, make sure you know when the last ferry leaves the island, otherwise you're in for a 5km swim back to the city. If you would like to leave with an earlier ferry, you might have to queue far in advance before departure to ensure you'll get a spot. All ferries have a maximum capacity and you might be left waiting for the next one. There is no need to worry about the last one though. The ferry company guarantees your return on the same day and monitors the number of people on the island.

And lastly, there are no shops or restaurants on Rangitoto. So be sure to bring your own food and drinks for the day. And pack out everything you've brought onto the island. Rangitoto is a protected nature area and New Zealanders care about keeping it clean and preserving its fragile kauri population.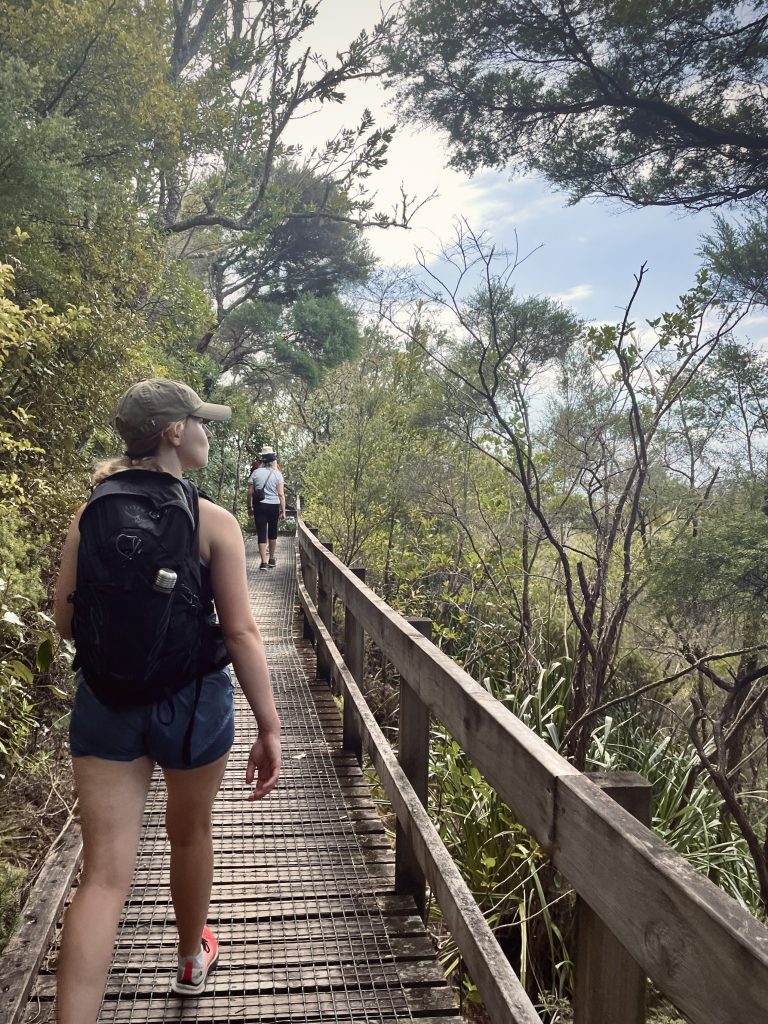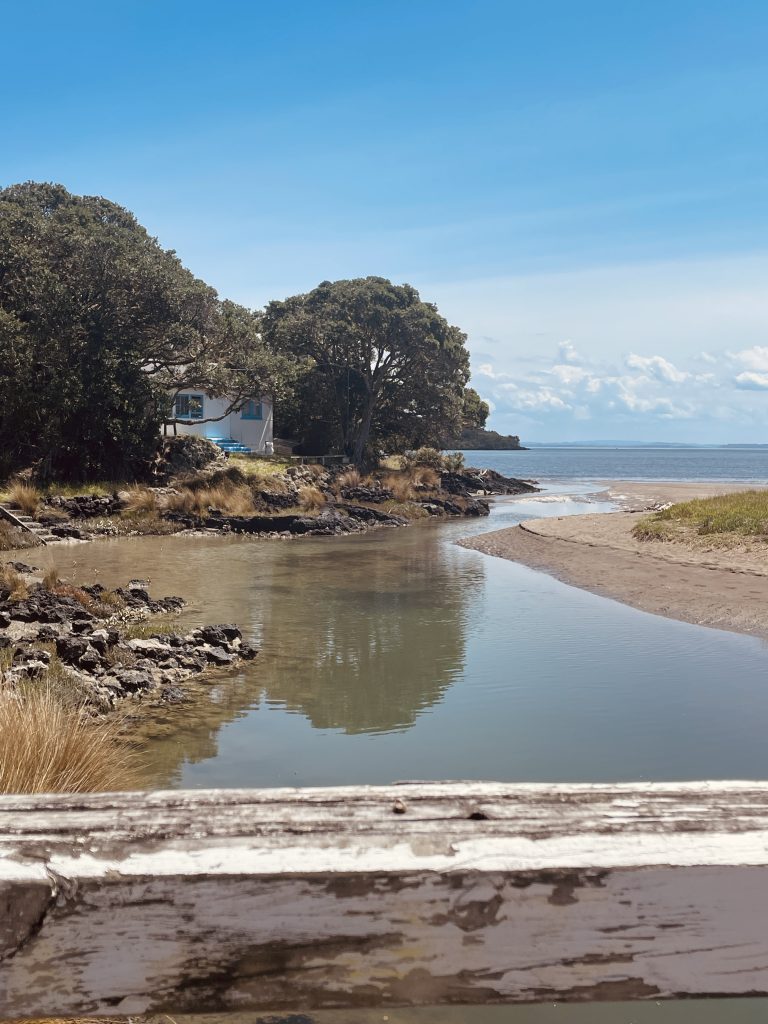 Waiheke Island
Now let's talk about the Waiheke Island, easily the most popular day trip from Auckland. Waiheke Island is a must-visit destination with its gorgeous beaches, world-class vineyards, and vibrant art scene. There really is a lot to see and do, and I would highly recommend you take a weekend trip if your time allows!

We travelled to Waiheke on a Monday afternoon, to avoid the weekend crowds and to save money on the ferry tickets (which are currently 11NZD cheaper if taken after 1pm and booked a day in advance). And although we absolutely managed and had the beaches largely to ourselves, we missed out on the vineyard experiences as most wine tastings are only available Thursday through Sunday.
Activities on Waiheke
We hit up the beaches though. And let me tell you, there's nothing quite like soaking in the beautiful views while feeling sea breeze on your face. From private secluded beaches (e.g. Little Oneroa Beach) to more popular and accessible beaches (e.g. Onetangi Beach, Oneroa Beach, Palm Beach, Blackpool Beach) to nude beaches (e.g. Little Palm Beach). There's something for everyone. The place had an incredibly relaxed vibe, the towns were cozy and cute, the rolling hills and views down the coast line super picturesque.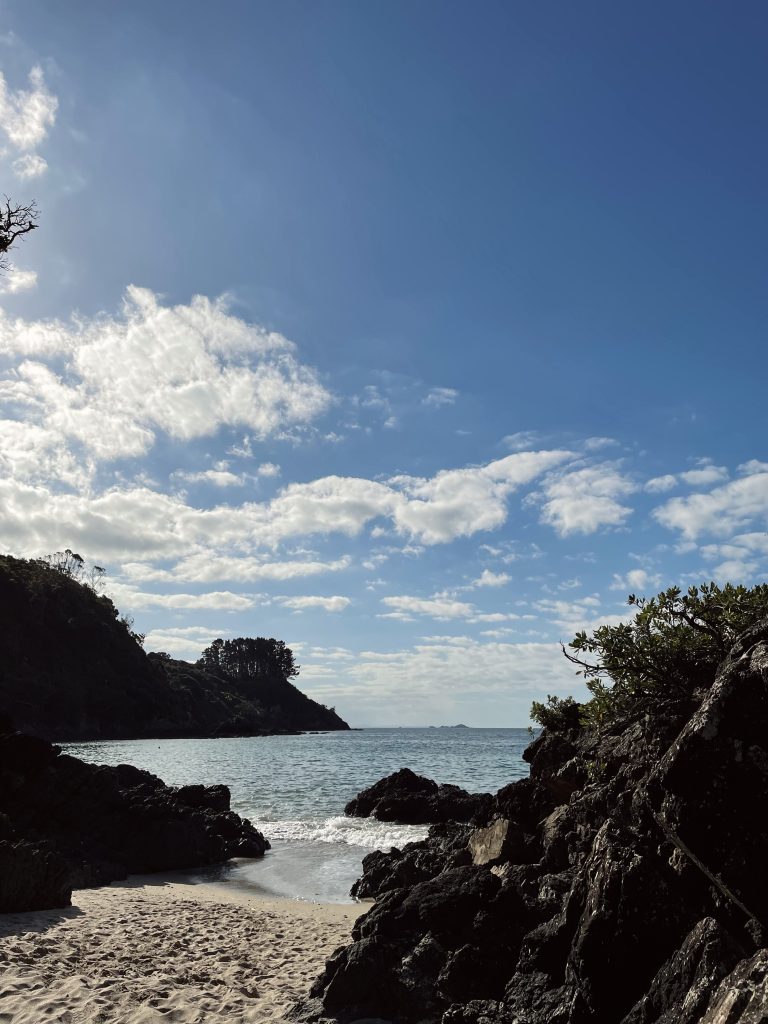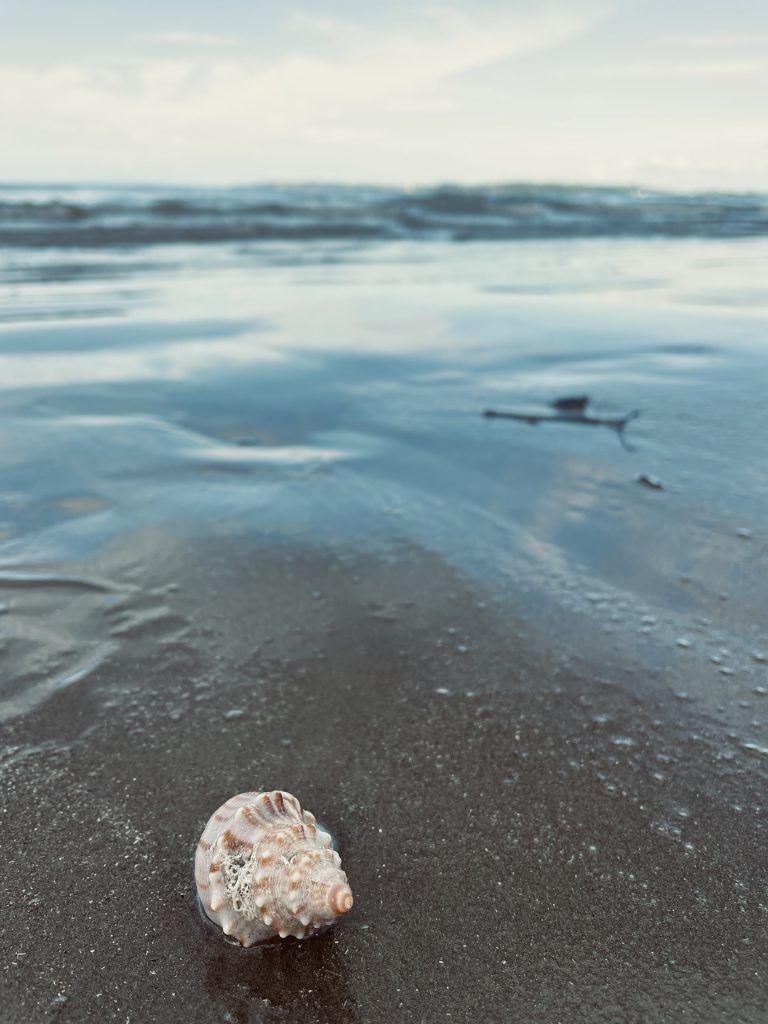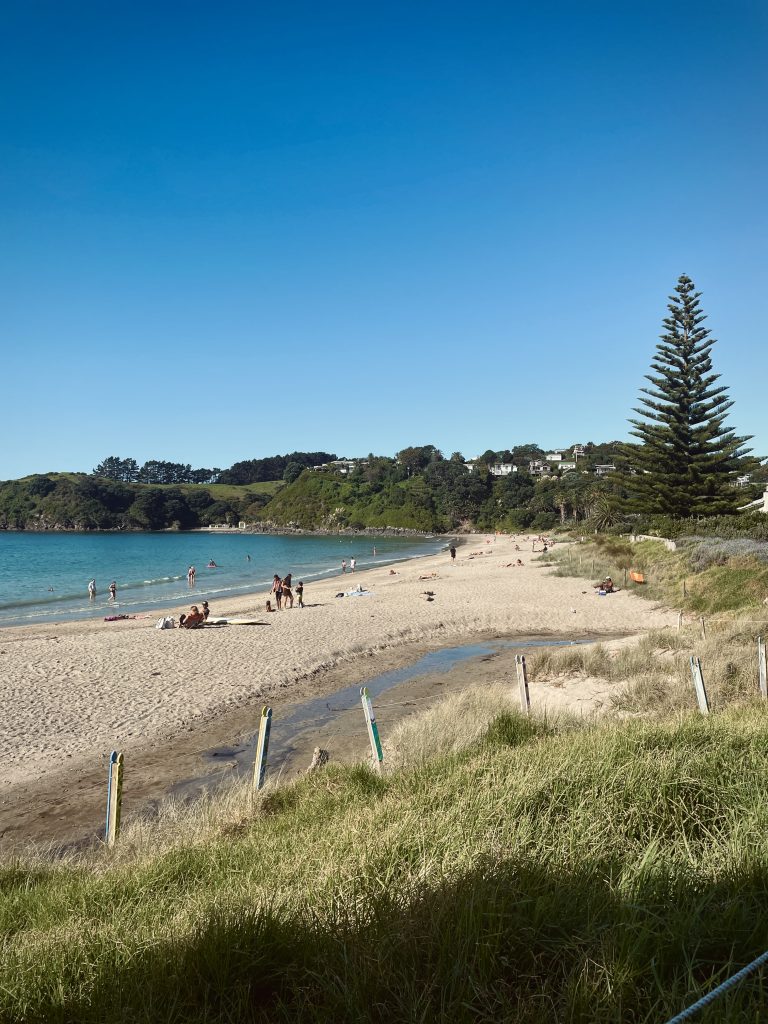 If you're looking for more adventure, you can rent a mountain bike; kayak along the coast line; take a zip-line over the vineyards; or go snorkelling or diving. Unlike Rangitoto, Waiheke allows you to take your own bike to the island as well. But keep in mind that it is very hilly and it will be a work-out to get around. Waiheke also offers a coastal walk popular among backpackers – the Te Ara Hura trail, that tours the whole island and takes several days to complete.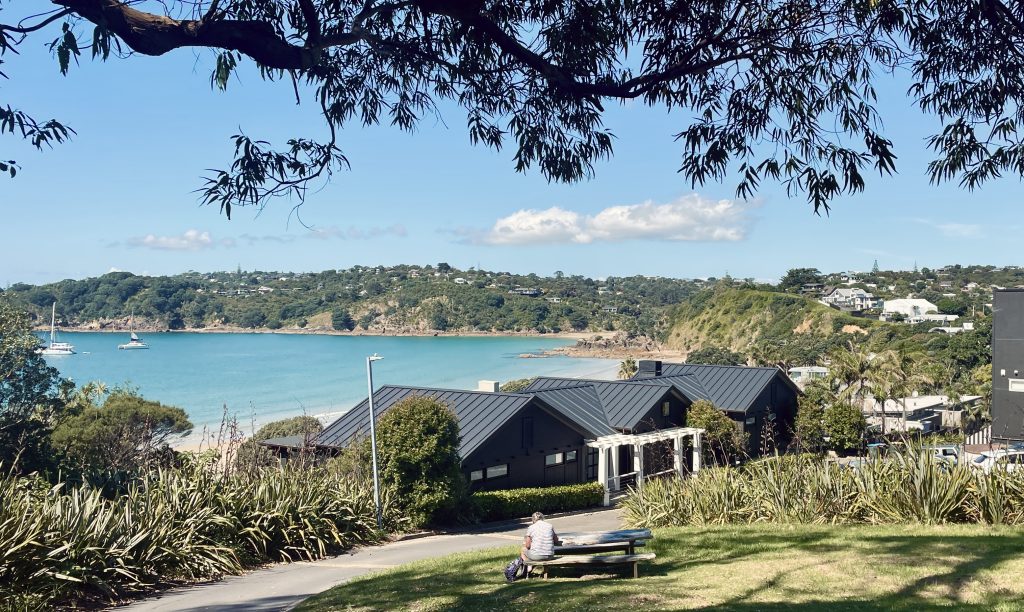 So there you have it, two easy-to-reach yet beautiful and absolutely worth seeing destinations just 30-45 min away from Auckland.
To know more about attractive New Zealand destinations, check out my other blogs in the New Zealand travel series.
Thank you for tuning in this week!
Denny