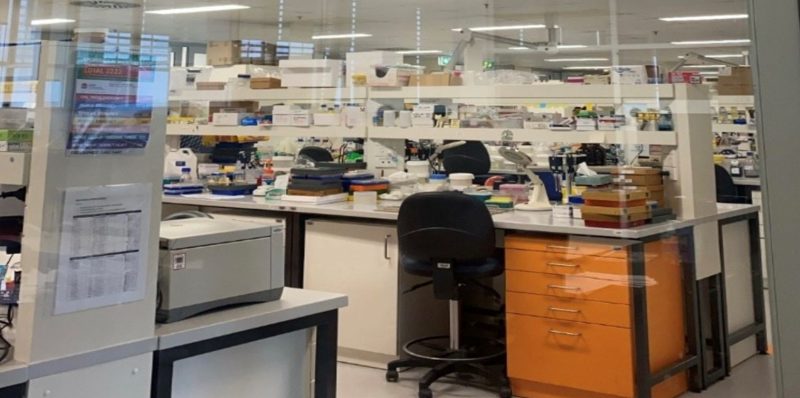 Finding the right balance
Before coming to Sydney, I was kind of worried that I would not really have the time to properly enjoy the city and summer season while pursuing a research project full-time. And well, up until now, I have been pleasantly surprised, let me tell you why!
So, yes, being stressed about spending a lot of money (cause yes doing an exchange overseas is costly) and it not being worth it was one of my main concerns. Of course, I was still thrilled about the whole idea of living in a different continent 17.000km away from home, but other things were at stake, with one of them being my studies.
As I mentioned before, I am here to pursue my Biomedicine Degree Research project, which I will have to present end of May back in Stockholm. Although exciting and very stimulating, performing research does require discipline, consistency, and time, making me wonder how I was going to find the right balance between research and experiencing all the exchange fun. As all the organisation and search for a lab group suiting my interests was done online, it was hard for me to get a good idea of what they expected and the work environment. BUT, it has nearly been 2 months now and I can say that it's going really well. While I make sure to be fully invested in my project, I definitely do not miss out on the fun here.
Planning the week
Planning your week ahead definitely helps and gives you an idea of what activities you'll be able to squeeze in depending on the experiments you have to undertake. Personally, it varies, there will be some busy days and some that are more relaxed. By the end of the week, I just make sure that all is done and ready for me to start again on Monday. As I said in the previous blog, my lab is quite far from where I live, so I try to plan accordingly to not have to go on weekends. Although the week is more focused on research, my friends and I still get enough free time in the late afternoon/evening to hang out and do some sports.
Weekends
Weekends are always fun here since the nice weather makes you feel like you're on a mini holiday. We always make sure to have some visits planned (often revolving around beaches), either being in the city, slightly out of Sydney in some nice national park. You do sometimes end up feeling like you're always on the go, since you do not want to miss anything, and weekends are when we can get most visits done. By the way, my friends and I are renting a minivan to head down to Jervis bay, an oceanic bay on the south coast of New South Wales. We are planning to camp there for one night, let's see how it goes😂
Organisation
Finally, it goes without saying that some organisation is needed. I am not saying that everything should be planned perfectly, where would be the fun in that hey? My advice would just be to clearly plan out your week and experiments and then schedule activities and visits around that. Just doing this minor step will relieve you from the worries of not being on track with lab work and allow you to properly enjoy your weekends. Not going to lie though, you will probably still feel overwhelmed by the amount of things to see and do before you leave (definitely my case). It's fine, you'll just learn to accept the fact that doing everything is impossible and sometimes prioritise Australian landscapes over a few extra hours of sleep😉
Have a nice week!
Zoë🌺