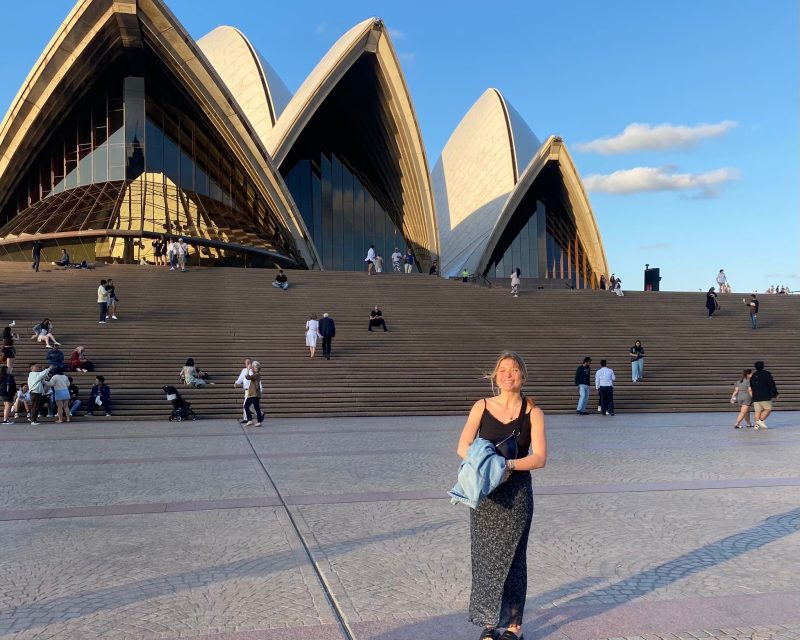 Zoë in Sydney
Hi there, I am Zoë, a second-year Master student in Biomedicine at KI and just started with my final Degree Project. As you may have read in my introduction, I find myself on the other side of the world right now, Sydney to be exact, and am probably writing while the most of you are fast asleep😴.
Just a little about myself, I come from Brussels and was raised in a family where French and English were the spoken languages. At 18, I moved to Maastricht, where I did my Bachelors in Biomedical Sciences. After that, my study choices brought me here, where I got the chance to experience the Scandinavian lifestyle and cold winter😂. And not to forget, all the great people I met from all around the world during the programme.
In my free time, I love to meet up with friends, walk around and discover new places and work out. I especially enjoy running with music blasting in my ears. A new activity that Stockholm got me obsessed with, is 'fika', the word Swedish's use to describe a coffee break. Fika would just be an excuse for my friends and I to go out and explore the several cute fika places Stockholm has to offer.
During my time as a blogger, I will make sure to share most of my overseas experience with you guys and trust me, you will get some beach content. I will make sure to have enough time for sightseeing next to my research, so that I can share both aspects of my time here at the University of Sydney. Luckily, arriving a week before the start of my project already gave me some pretty content to share with you guys. So, stay posted!
PS: feel free to ask anything about my exchange in Sydney in the comment section😊
G' day!
Zoë