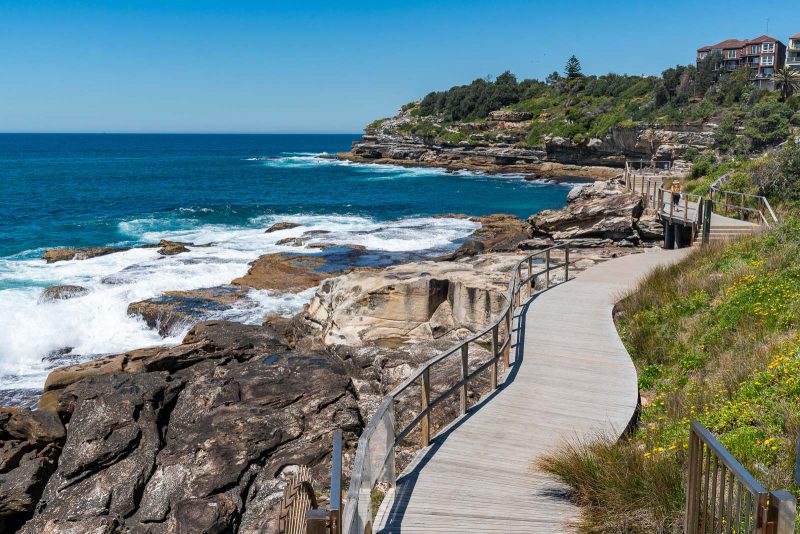 The Bondi to Coogee walk, at last!
Hello there, sooo I finally got to do the 6km Coastal walk that I previously talked about and it was really cool! This was casually planned thanks to a sudden change in the weather forecast (Sydney weather can be moody). It was pure luck, since continuous showers were expected, but a couple sunny days brightened the week (hopefully). The timing was perfect, as my Dad came to visit and we got to discover the walk together ☀.
Start in Bondi
Like I said before, the walk links two of Sydney's popular beaches called Coogee and Bondi, where the famous Bondi Rescue Australian tv show took place. The starting point can be either of these beaches, depending on your whereabouts and preferences. We just decided to start from Bondi, as it was closer to our previous breakfast location. Considering that it was a weekday and that temperatures were already becoming more autumnal (seasons are switched here), Bondi was very quiet, which was rather unusual. Of course, we first had to admire the views from the North Bondi Cliffs and then go for a quick morning dip. We then just walked along the route passed the Bondi Icebergs swimming club, one of Sydney's most instagrammable spots.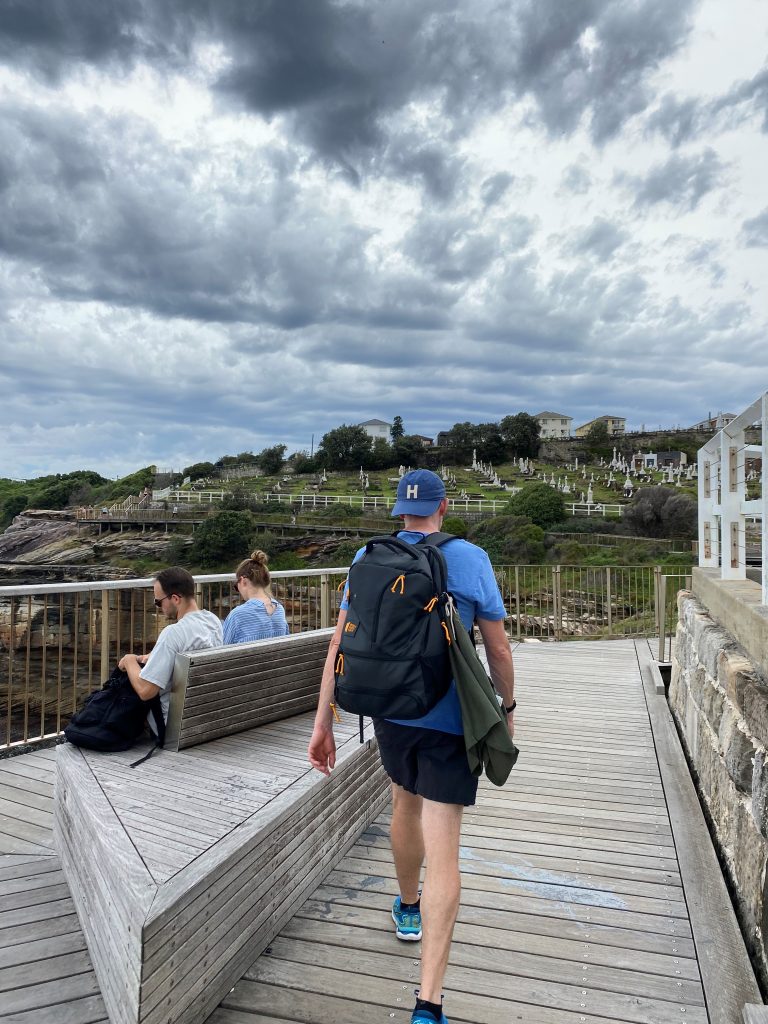 Coffee in Tamarama
The next stop was Tamarama beach, a much smaller beach with an 80-metre shoreline. Locals and pro surfers usually prefer it, as it's less crowded than Bondi and offers optimal surfing conditions 🏄‍♀️. I say pro surfers because the currents can be rather strong, not making it very safe. However, if you're not a pro surfer, just looking for some peace and quiet to read your book with a pretty sea view, I would definitely recommend it 😉 We actually stopped there for a coffee while admiring the experienced surfers, who made it look like it's the easiest thing ever (it's not, I tried).
The coastal path then took us to Bronte beach, loved by family and big group of friends because of the nice park and public barbecue facilities found next to the beach. Some of my friends and I have actually already made use of it for some delicious beach day burgers (alright for some). Before moving on, we briefly stopped at the natural sheltered rock pool on the right side of Bronte, known as the Bogey Hole. Along the track leading to Coogee, we walked past the Heritage-listed Waverly Cemetery and a very cute and secluded narrow beach called Gordon's bay. The bay is rather special to divers and snorkelers that can enjoy its 600m underwater nature trail. Unfortunately, we were not equipped to experience it and not really tempted due to the cloudy sky 😂.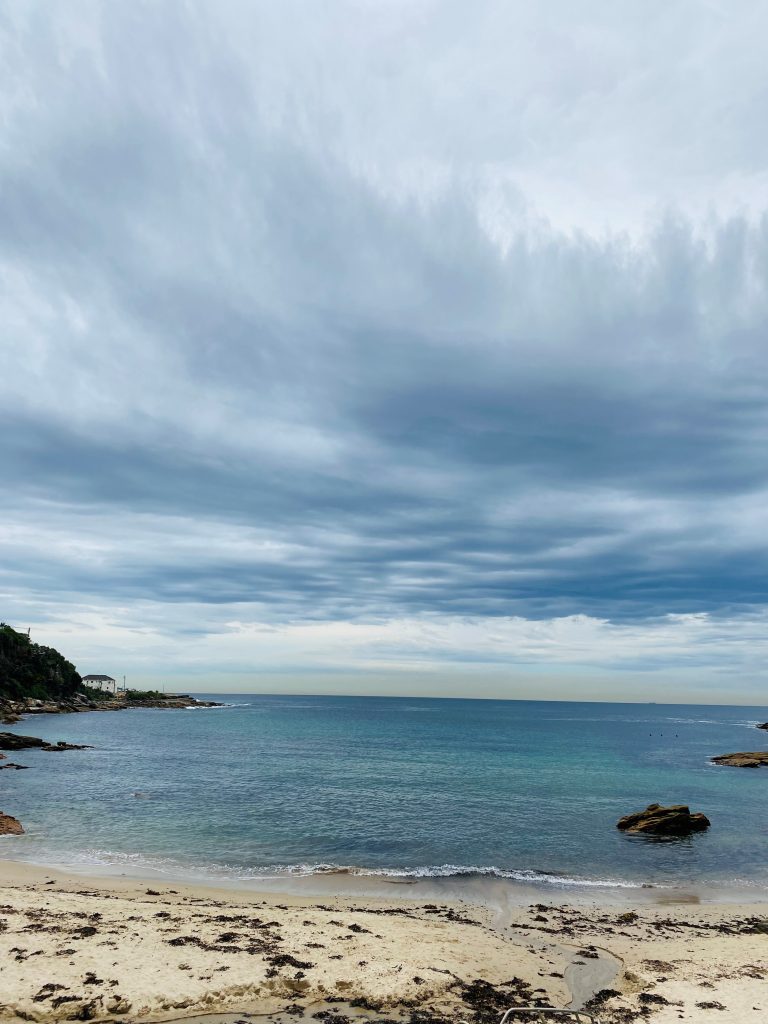 Lunch in Coogee
After that, it did not take us that much time to reach Coogee beach where we had a look at the Giles Baths, another natural rock pool! By then, it was lunch time, so we stopped in Coogee Pavillion for some nice food and drinks. Just as we sat down, it started to drizzle, which clearly marked the end of our gentle coastal walk. All in all, it took us around 2-3h, with a few little sightseeing stops and one coffee break, so even if you're not the biggest walking fan, I strongly recommend it 😎
See you soon,
Zoë🌺