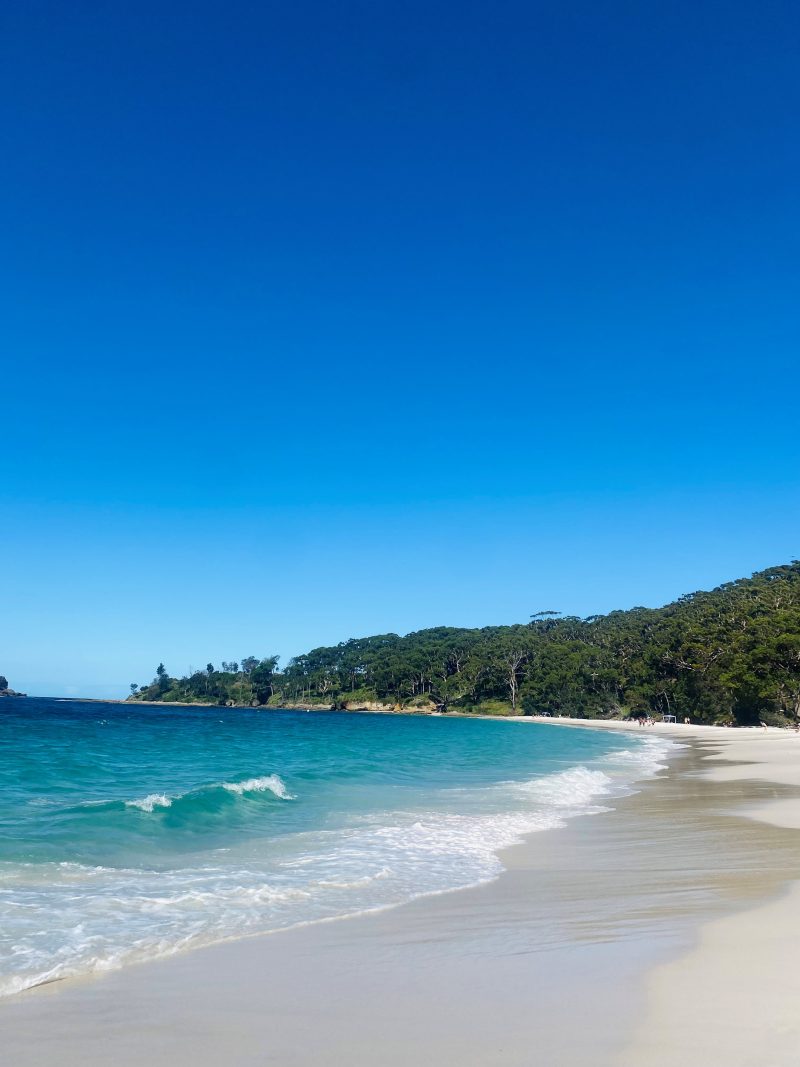 Roadtrip down to Jervis Bay
Sooo, as I said in the previous blog, I went to Jervis bay with some friends and we camped there for one night. It was very beautiful, kind of felt like we were on holiday in the Caribbeans, without the crazy expenses. Apparently, Jervis bay's sand is the whitest in the world, so even better🏝!
Planning
The plan was to leave on Saturday morning, which was great for my friends from the Masters and I, since this did not have any impact on our lab work. Although it was only a one night getaway, it seemed like we were moving a whole house. We ended being 8 in total, 7 Spaniards and 1 Belgian (yay), so made sense. One of our friends arranged a car rental and got a minivan for a reasonable price, it's quite easy to do here! As for the camping equipment, some of us were already prepared and then we just borrowed the rest🏕.
Visiting
Saturday
The trip down there is a bit more than 3h, if you're lucky with traffic. Our first stop was Murrays beach, which really looked like a Caribbean beach (white sand and all). We arrived around 14.00, so stayed there the whole afternoon before driving to our camping site, located right by Cave beach in Booderee National Park. The first thing we saw, not to be too stereotypical, were wallabies, just sitting in the parking lot, peacefully. As Europeans tourists we all got quite hyped about it obviously, they were so cute!! We arrived just before the sunset, so rushed to Cave beach, which was a 5min walk from the camping, and enjoyed the views🌅.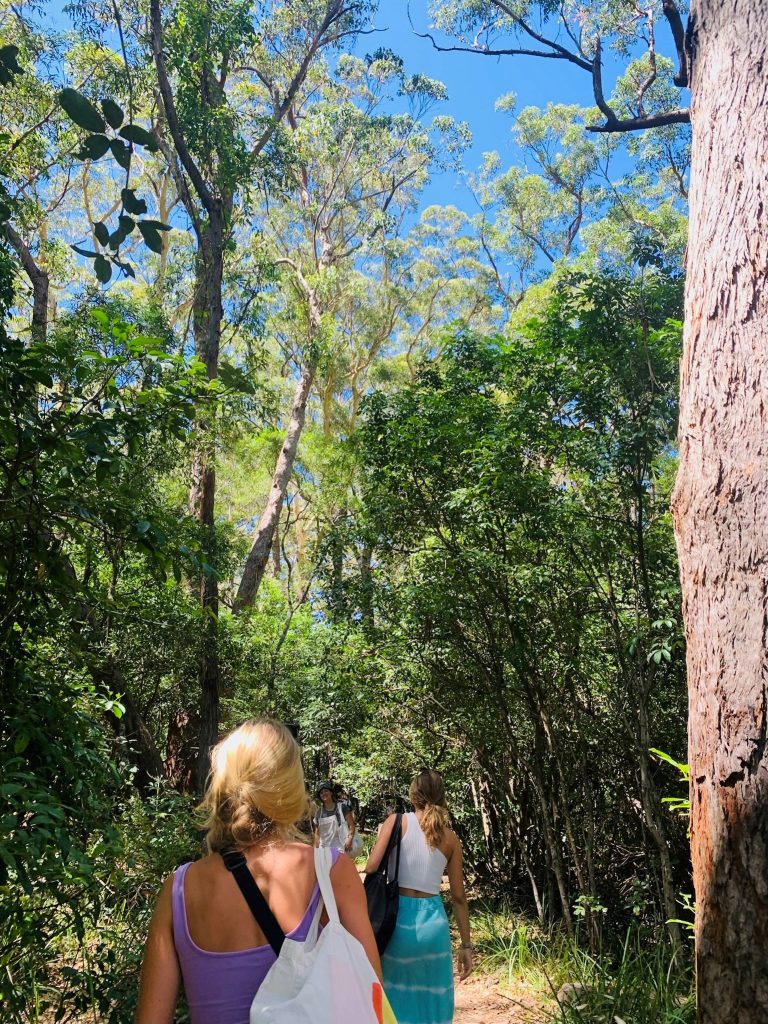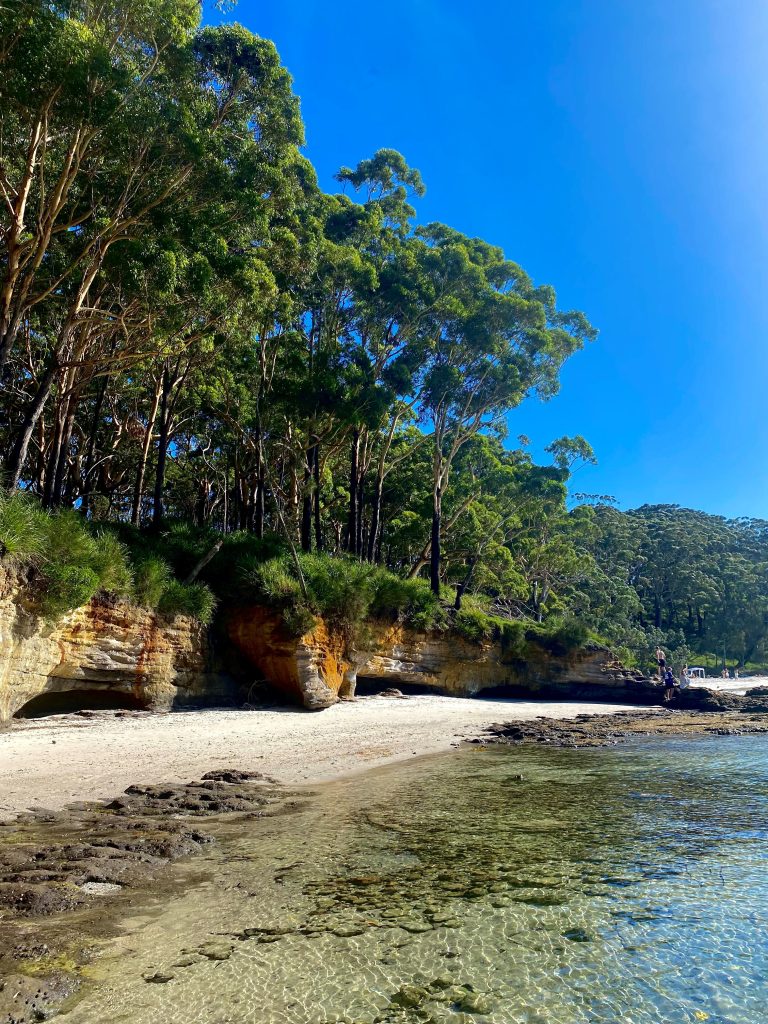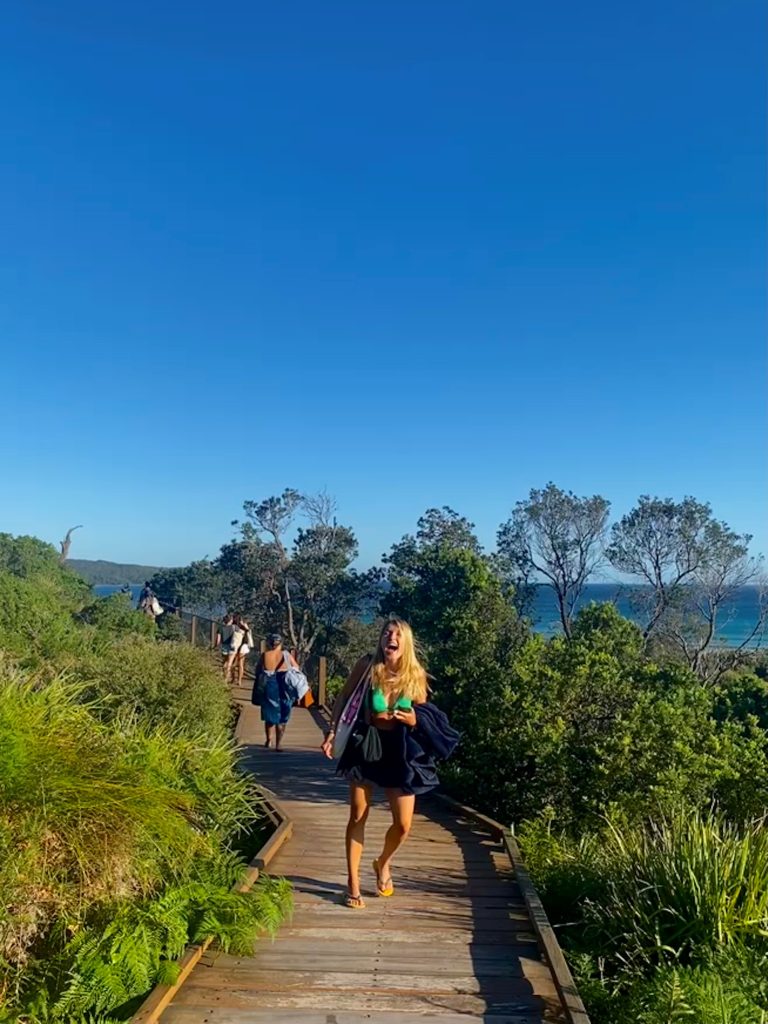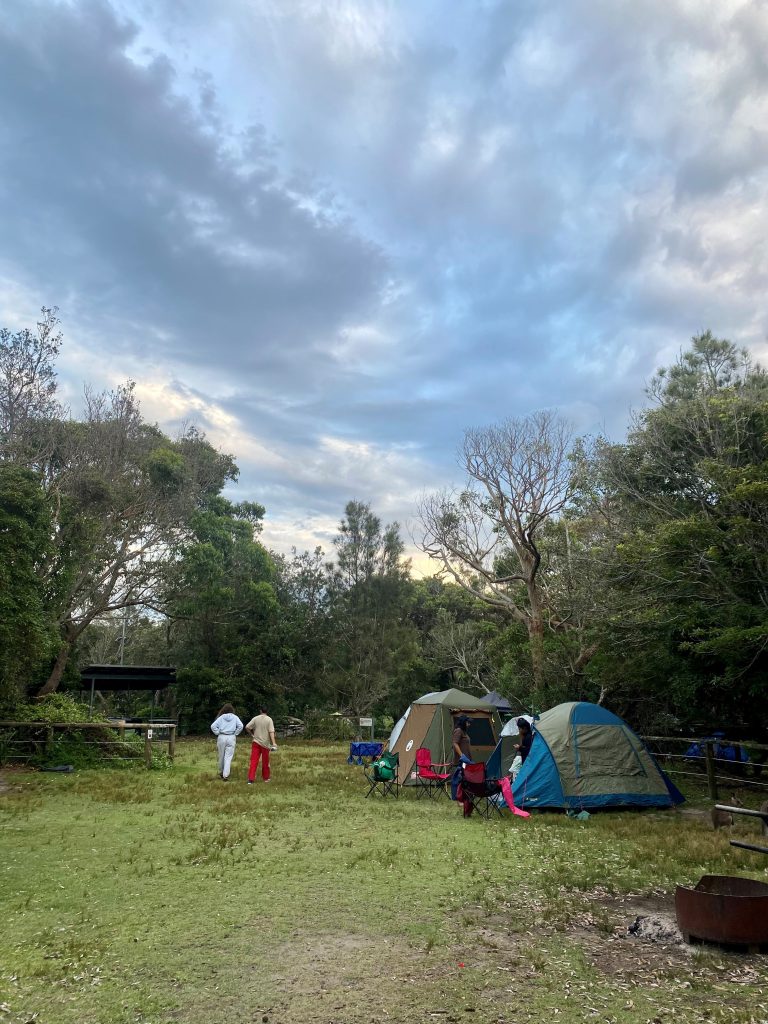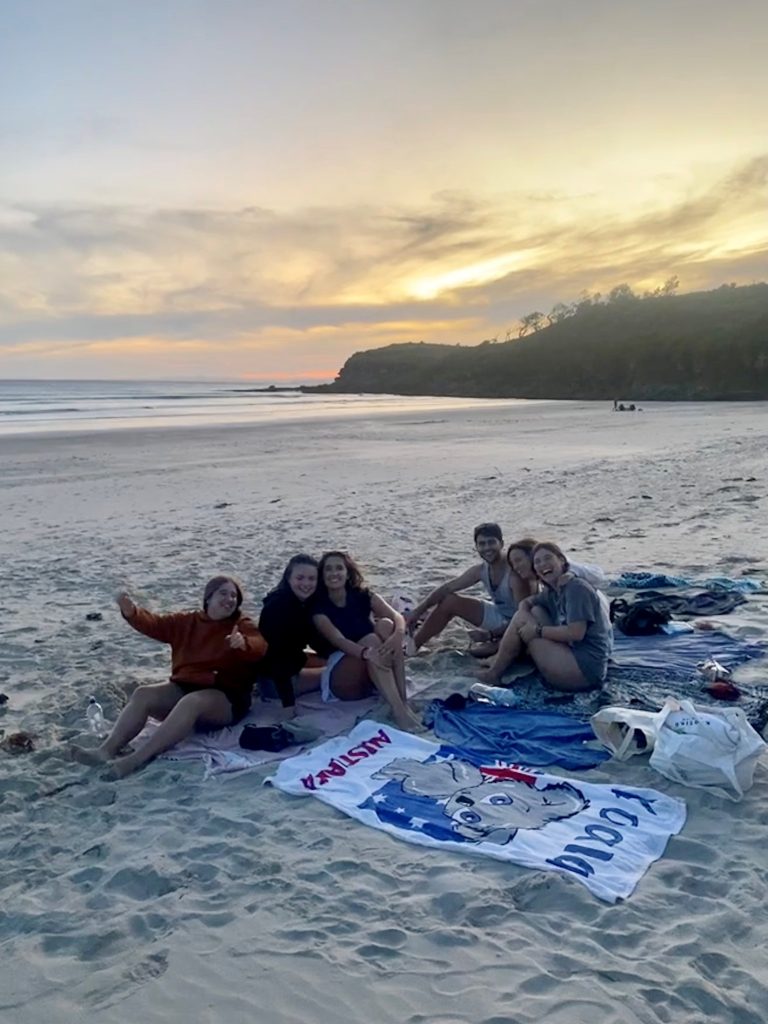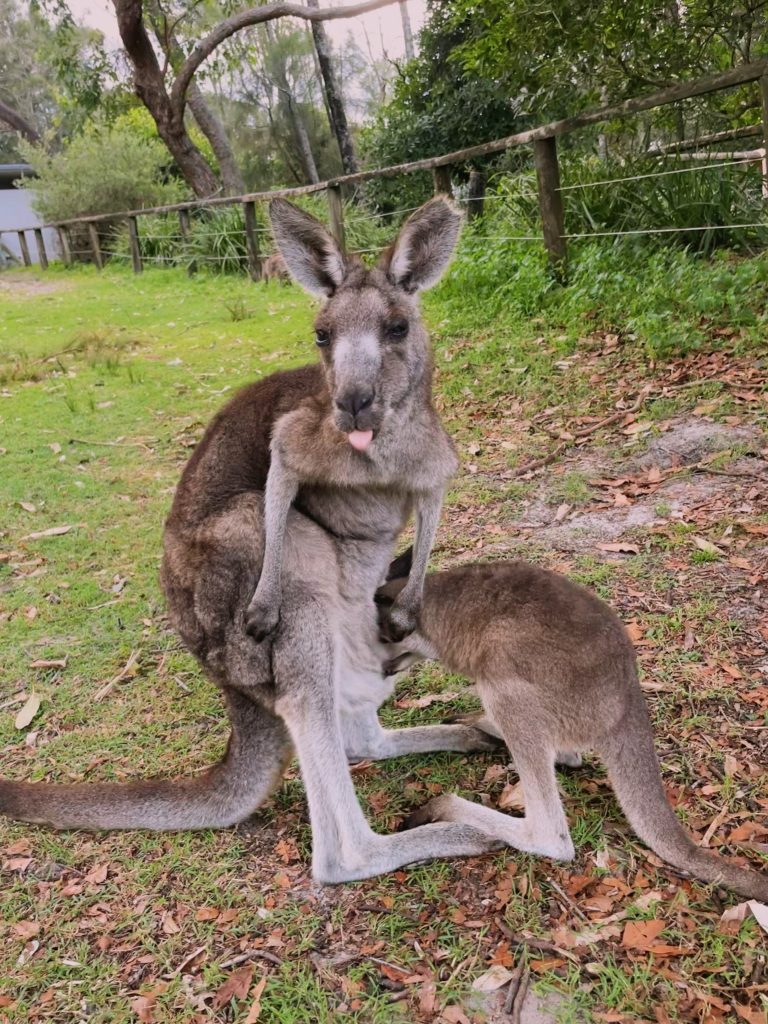 Sunday
The next morning, we woke up around 6am to see the sunrise and for a morning swim. The camping site was nice, and we got the full wildlife experience with wallabies wandering around, wild birds making the weirdest noises and possums trying to steal our food (they are fearless and can get pretty aggressive). Luckily, none of us saw crazy snakes or huge spiders and no one was bitten (that we know of).  After packing everything up, we drove to a place called Mermaid pools, had a swim, and walked around. Unfortunately, we did not get to see Hyams beach, another paradisiacal beach in Jervis bay, as we were running out of time (perfect reason to go back🤭). We then slowly headed back towards Sydney and stopped in Kiama, a seaside town that attracts many surfers. There, we did a nice coastal walk until the Kiama blowholes, natural cavities in the cliffs surrounding the sea that can propel seawater for more than 20m into the air. It's quite impressive!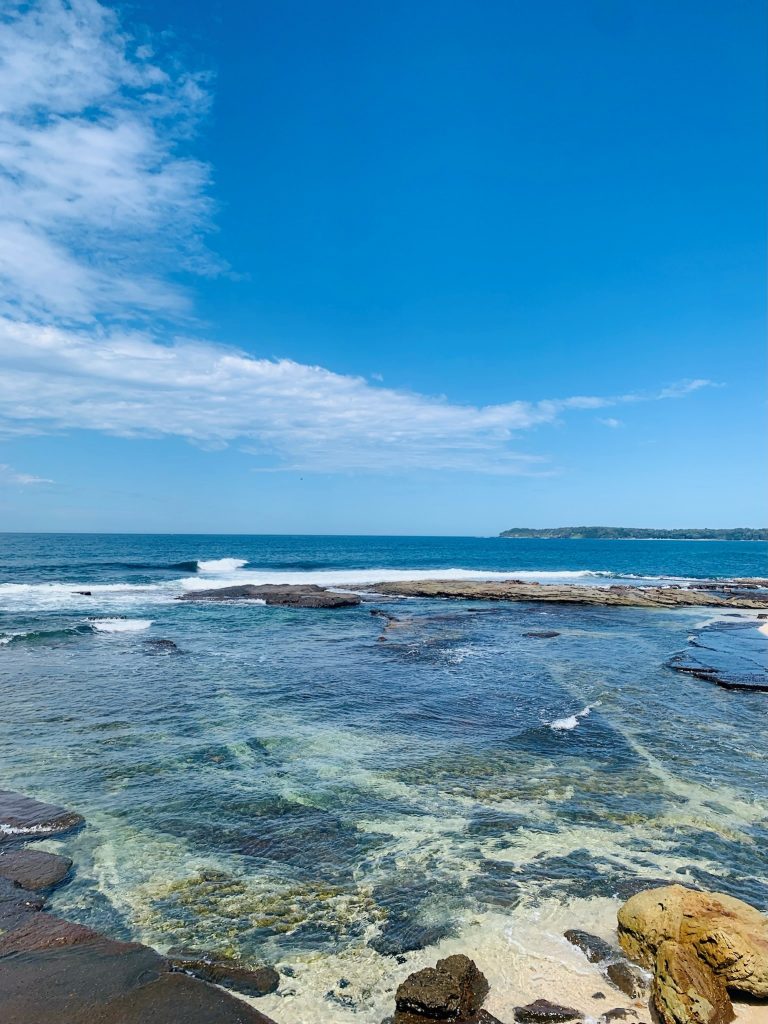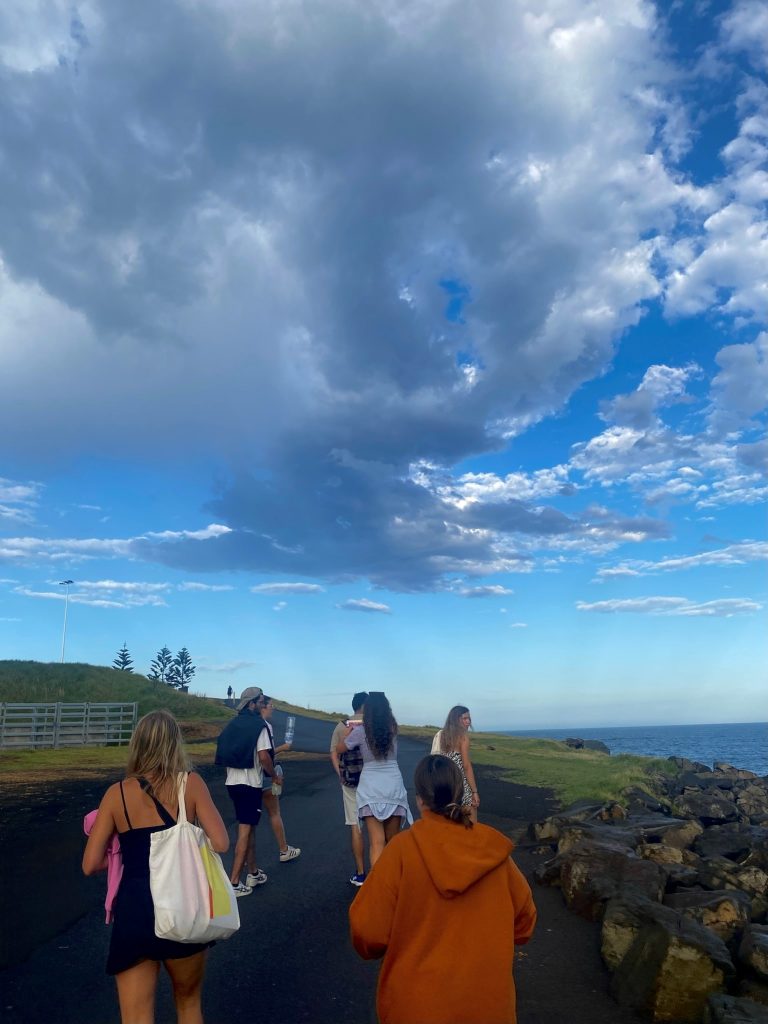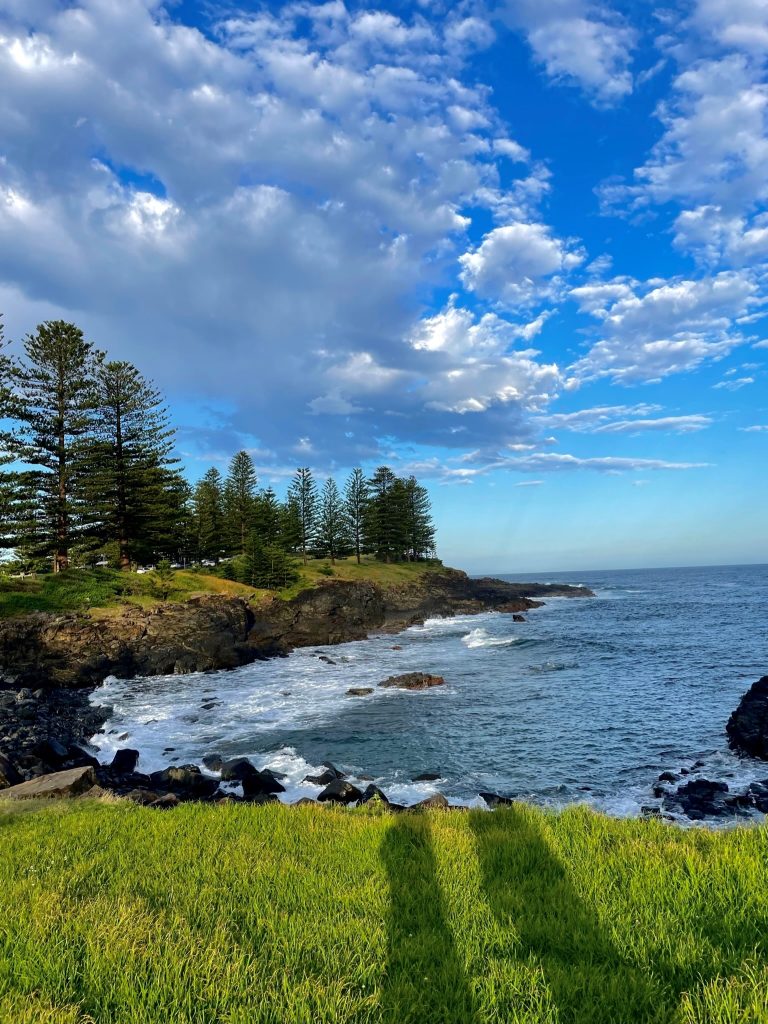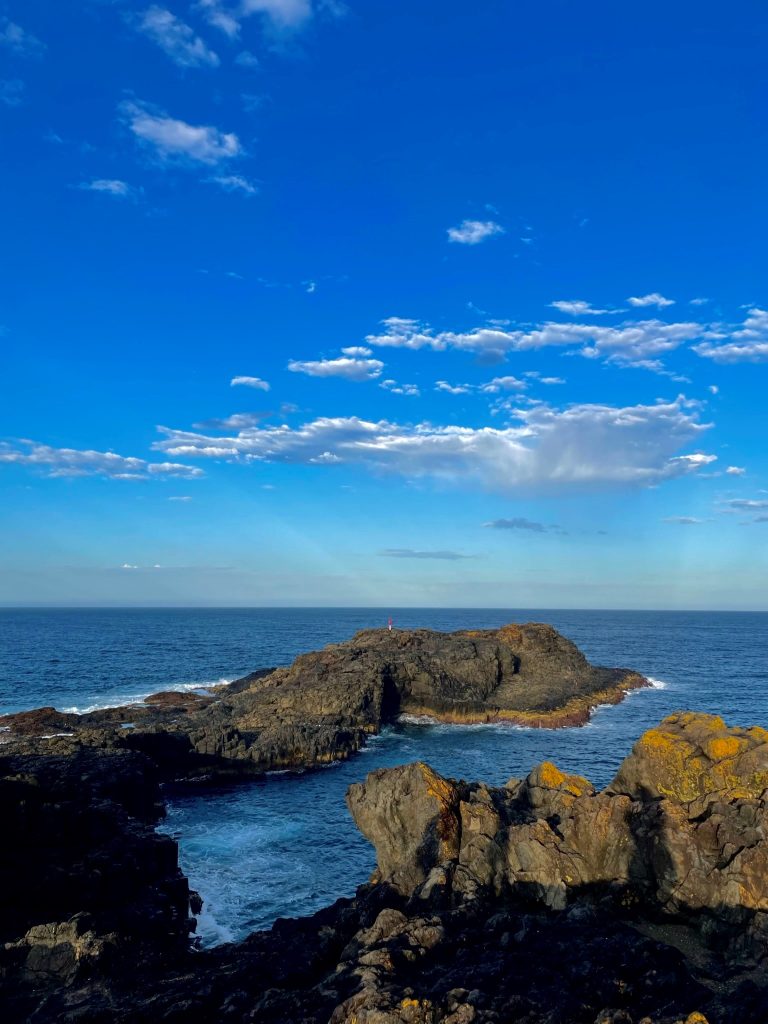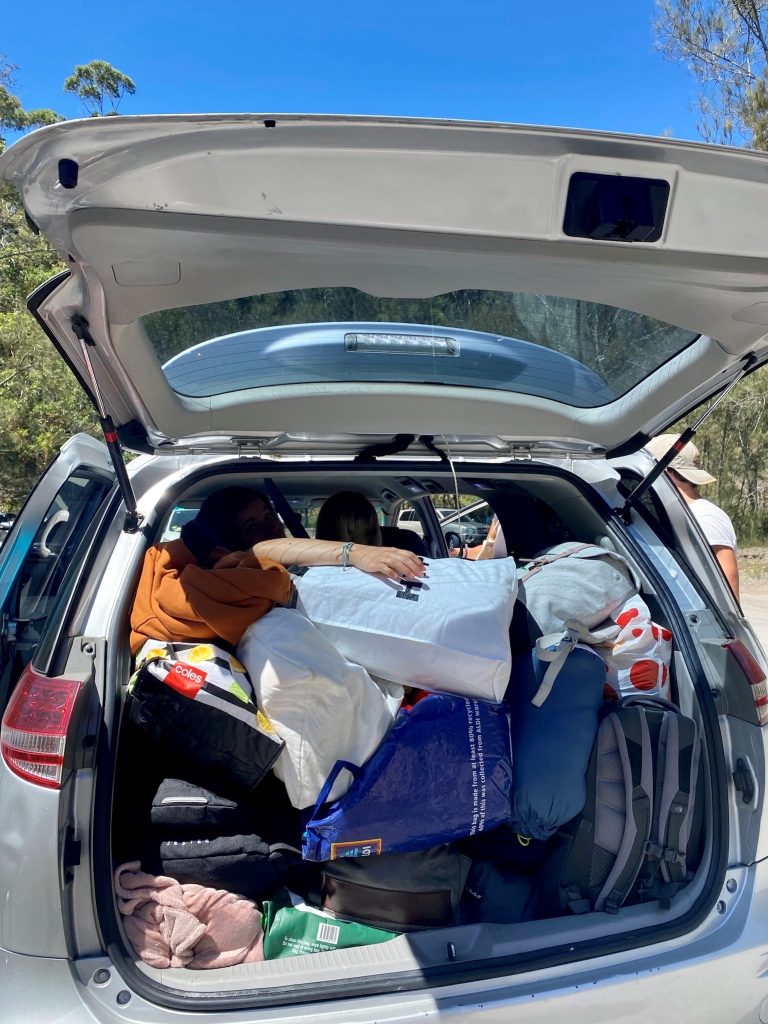 The ride back was quiet, as we were all quite tired and preparing ourselves for Monday. Obviously, we were all very happy about the weekend we just had and the landscapes we got to see. This is what I meant by the weekends feeling like mini holidays. Honestly, I could not be more grateful and wish that some of you get to experience the same🥰! Hope you enjoy the pics, credits to my friends who took some of them.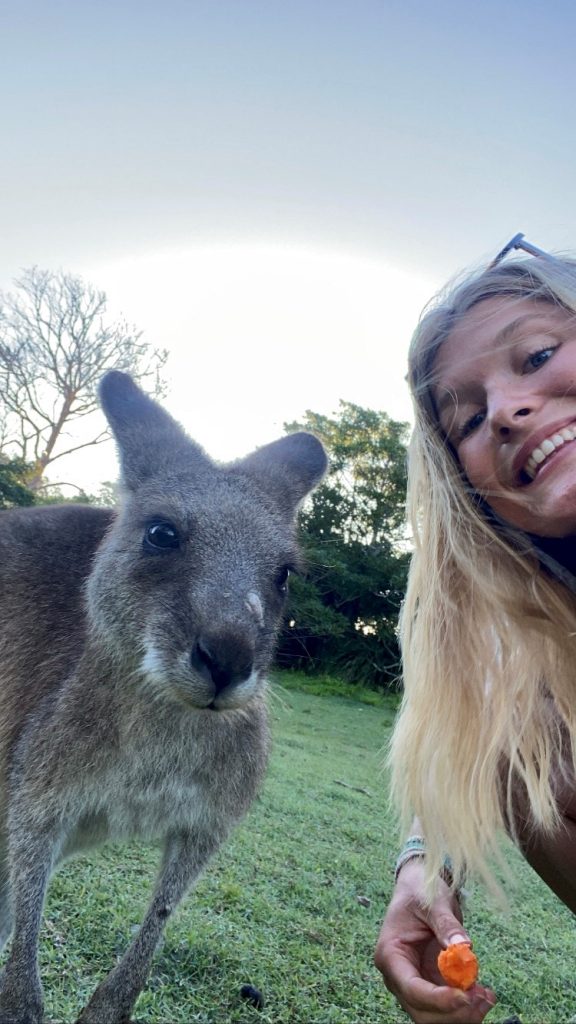 Until next time!
Zoë🌻