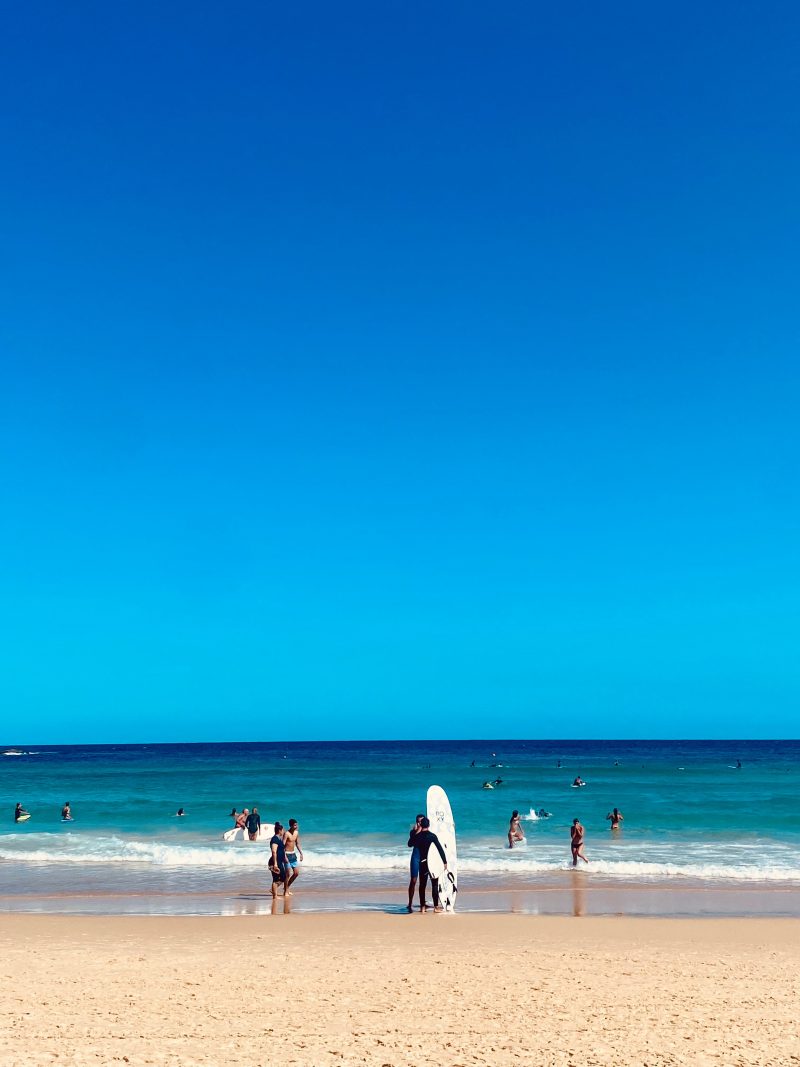 Sydney's beaches
Soooo, as I said, some pretty content was coming up and here it is, some of Sydney's beaches😎. As you may already know, seasons are switched here so I arrived right during the summertime. Fortunately, I settled in Sydney a bit less than a week before the start of my internship in the lab, which let me replenish my vitamin D levels and enjoy the fresh swims in the Pacific Ocean.
Luckily, two friends of mine from the same Masters also decided to pursue their thesis with the University of Sydney, which made the first week and beach time here less lonely😂. We have been here for nearly a month now, giving us some time to wonder around Sydney's coast. The weather here can change quite randomly, but we got a great deal of sunny days so far, with a few grey/rainy days.
Sydney has many beaches to offer that are quite easy to reach via bus. For us, living in Camperdown, which is the neighbourhood where the main campus of the University of Sydney is located, it takes roughly 1h by public transportation. This goes for all the beaches we visited. Now, let me quickly guide you through the ones we already checked out and share some of the pics I took. You guys will probably hate me after reading this post, considering Stockholm's current temperatures, but sorry, these views deserved to be shared💕.
The very first one we visited had to be Bondi beach of course, what a cliché right? I was so happy to see the beach when I arrived and the amount of people chilling in the sun. That day, the waves were not that big, so we did not see that many surfers in action. I ended up going for a stroll along the beach and enjoyed the views at the Ben Buckler Point, some cliffs on the left side of the beach. The next day, we hopped on a ferry to visit Manly beach, where the world's first surfing contest took place in 1964🌊. The ferry ride was nice and offered a great view of Sydney Harbour Bridge and the Opera House. Throughout the month, we also managed to go to Maroubra, Coogee, Bronte beach, Marley and Wattamolla beach, which were all beautiful.
By the way, one thing that many people do, if you are not too keen on beach napping, is the Bondi to Coogee walk, a nice small 6km hike along the coast. This is something I still need to do, will let you know next time if I have time to do it😉
See yooou,
Zoë🌸